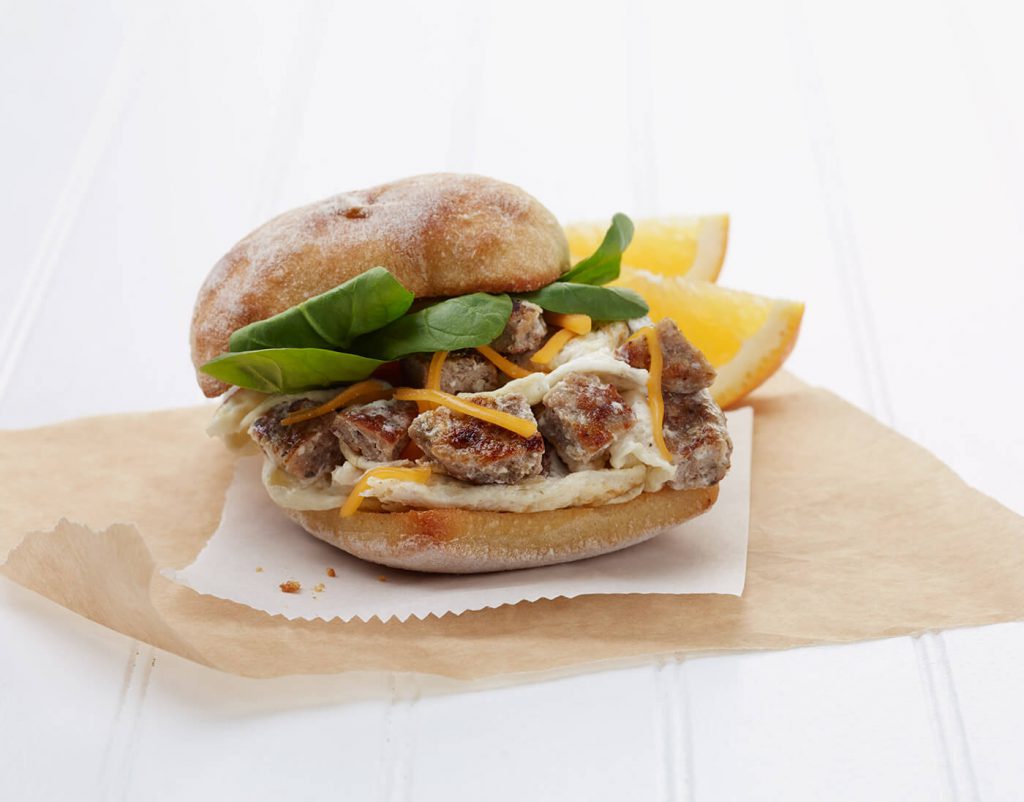 Signature Breakfast Sandwich
Ingredients
Signature Breakfast Sandwich
Yellow cheddar cheese, shredded
Directions
1.

Combine the egg whites in a stainless steel bowl. Blend with a fork.

2.

Heat a nonstick omelet pan over medium-high heat, then spray with nonstick oil spray.

3.

Add the egg whites and sausage. Stir with a fork.

4.

When the egg whites are approximately 60% cooked and soft in the center, add the cheese and spinach, sprinkling over the surface of the omelet.

5.

Fold the omelet in half, then fold into quarters to form a square folded omelet.

6.

Remove the omelet from the heat and place onto the warm, toasted ciabatta.

7.

Serve.
Get All Things Butterball Delivered to Your Inbox
Find Your Broker