The Simple Secret to Boosting Flavor Without Boosting Costs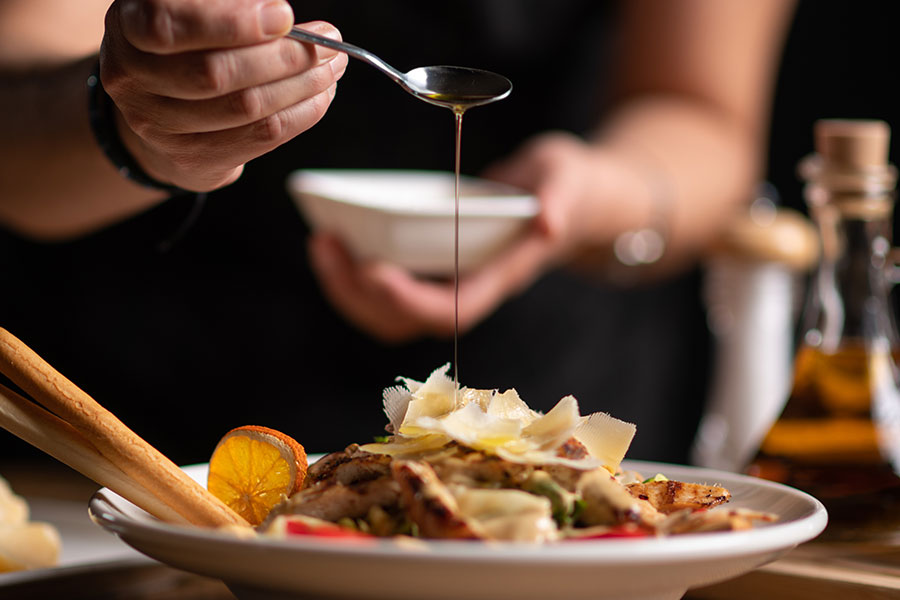 The comfort of the familiar might be appealing to diners, but familiar can quickly turn to boring. According to Technomic, 46% of overall consumers, and 50% of the more adventurous millennial diners, want to try new foods occasionally. With inflation making menu changes more expensive than ever, operators are looking for ways to keep the menu fresh without adding extra costs. Rather than introducing brand-new items on the menu, consider a more cost-effective, less labor-intensive solution: marinades and sauces. With a little creativity and planning, you can make dishes look and taste new, even to regulars.
Benefits of Using Marinades and Sauces
Infuse existing dishes with new flavors—getting creative with aioli, dips and dressings will refresh diners' favorite menu items and give them new reasons to return
Adding sauce on the side gives diners a low-risk option for elevating a dish's flavor
A little goes a long way, i.e., they are a cost-effective solution
Can be applied pre- or post-cooking
Application Ideas
Let It Soak In. Marinades add moisture and extra layers of flavor. Try marinating turkey with spicy, sweet or zesty flavors to create unique dishes.
Get Spicy. Diners, especially those in younger generations, are increasingly interested in spicy foods. Try these Turkey Taco Tostones with lime-zested sour cream and Tabasco chipotle pepper sauce for a kicky addition to your menu.
Find Balance. You'll create instant craveability to any menu item by balancing sweet and spicy, or sweet and savory ingredients like in this Kimchi Turkey Burger with Sweet Chili Mayonnaise.
Go Global. Send diners' taste buds on a flavor excursion with these delicious BBQ Turkey Wonton Tacos. A combination of soy sauce, ginger, sake and sesame oil in a marinade lends Asian-inspired flavor to a tender turkey thigh roast.
If you're looking for ways to update your menu without the burden of extra costs, creating a few new sauces or marinades will add fresh new flavors and reinvigorate your menu. Be sure to check out more recipes here, and share your thoughts on our Facebook or LinkedIn pages. Or visit the Resource Center for more tips and trends.