Invite Students on a Global Taste Adventure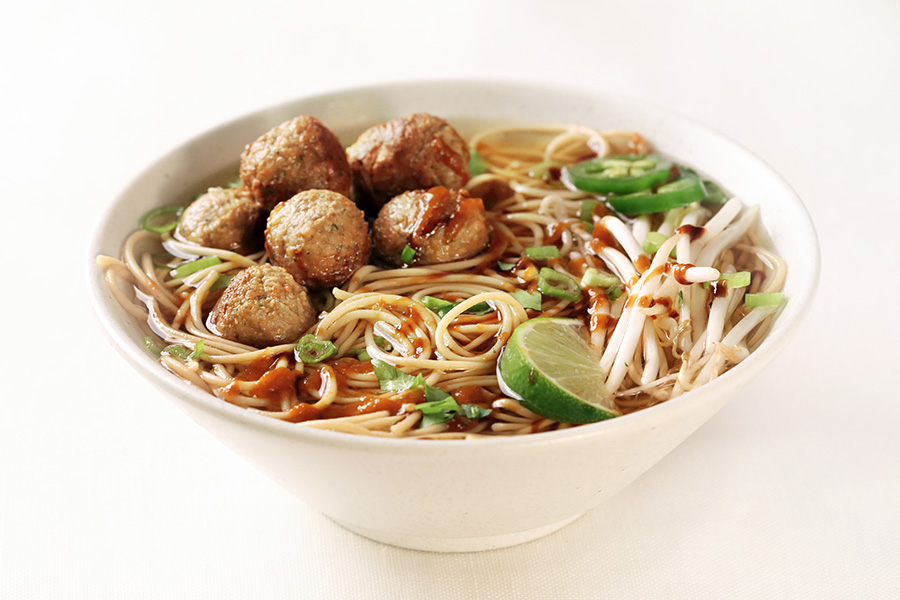 As the global cuisine trend spreads, families may be introducing their kids to more international fare at home. Take your students on a flavor journey, no passport required, right in the cafeteria with these exciting recipes developed especially for them.
Add a taste of Korean cuisine to a beloved sandwich with crunchy, tangy kimchi and juicy Turkey Breast Steak.
Put a Vietnamese spin on meatballs, featuring delicious Turkey Meatballs with vibrant vegetables, soft noodles and crunchy mung beans.
Highlight Indian-inspired flavors with versatile Turkey Meatballs simmered in creamy coconut milk and bold, aromatic spices.
Turkey Meatballs once again take center stage in this crunchy and savory delight influenced by Greek cuisine.
Are your students craving Turkey Meatballs? Here's a great way to spice things up, Korean cuisine-style, featuring gochujang paste, soy sauce and a touch of pear juice.
Students will love this Greek cuisine-inspired handheld wrap, full of fresh vegetables, tangy tzatziki sauce and Sliced Turkey Medallions.
Keep your K-12 menu fresh by using international flavors to create a globetrotting experience for students, without leaving the cafeteria. How will you incorporate global cuisine in your K-12 dishes? Let us know on our Facebook or LinkedIn pages, and be sure to visit our Resource Center for more tips and trends.
Sources: