Create Crispy, Craveable Turkey Skin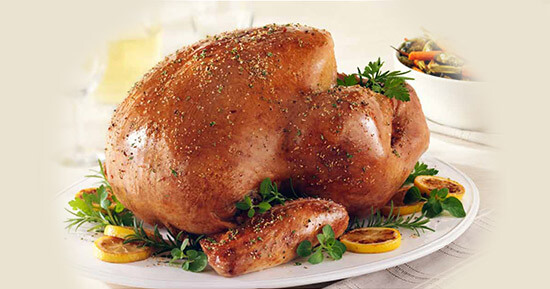 One of the keys to making a delicious roast turkey—a must-have menu item for the holiday season—is to achieve the optimal level of skin crispiness. With the right texture and flavor, turkey skin can elevate diners' enjoyment of a dish.
Achieving perfectly crispy turkey skin doesn't have to be difficult. It's quite simple, and it's all about keeping an accurate temperature. These simple tips will help you ensure that you're getting the most out of your turkey each and every time:
Rub the turkey skin with high-heat oil or clarified butter
Avoid opening the oven door—no basting or glazing is needed
Use an oven-safe thermometer positioned so you can see it through the door, or use a probe thermometer attached to a digital display
Always be sure to cook the turkey to 165°F
Try our go-to technique for crispy skin, and share your experiences with us on Facebook and LinkedIn. Be sure to check out our Tips page for more ideas to implement in your operation.