Attract Health-Conscious Diners with Gluten-Free Fare
January 2021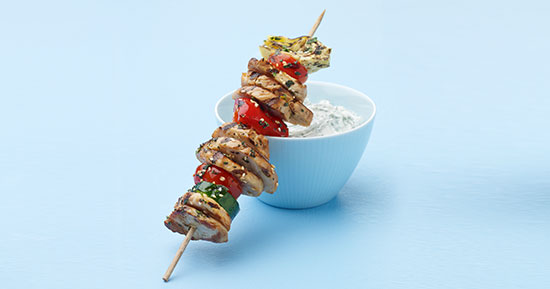 The new year means new goals and doubling down on commitments, and it's no surprise that health is at the forefront of people's minds. While the popularity of comfort food has been on the rise due to the pandemic, diners are looking to bring balance into their meals—and a callout they're eyeing is gluten-free.
Nearly half of consumers say they normally associate "gluten-free" with healthfulness. At Top-500 QSRs, fast casual restaurants and full-service restaurants, it's the leading claim, largely because of its appeal for dietary and allergy reasons. As New Year's resolutioners commit to various diets, many of which are gluten-free, menu callouts can help them stick to their goals.
Consider promoting these gluten-free recipes to make healthy eating easier for patrons:
Serving dishes with protein as the centerpiece is a simple way to meet demand for gluten-free fare. Start with a better-for-you meat like turkey that's not only full of functional health benefits, but also a canvas for flavor. While eating patterns change, if the flavor is right and the food is nutritious, diners can enjoy the best of both worlds.
Does your menu feature gluten-free items? Tell us about them on Facebook or LinkedIn. Check out our Culinary Center for more on-trend recipes.
SOURCE
Healthy Eating Consumer Trend Report, Technomic, 2020.