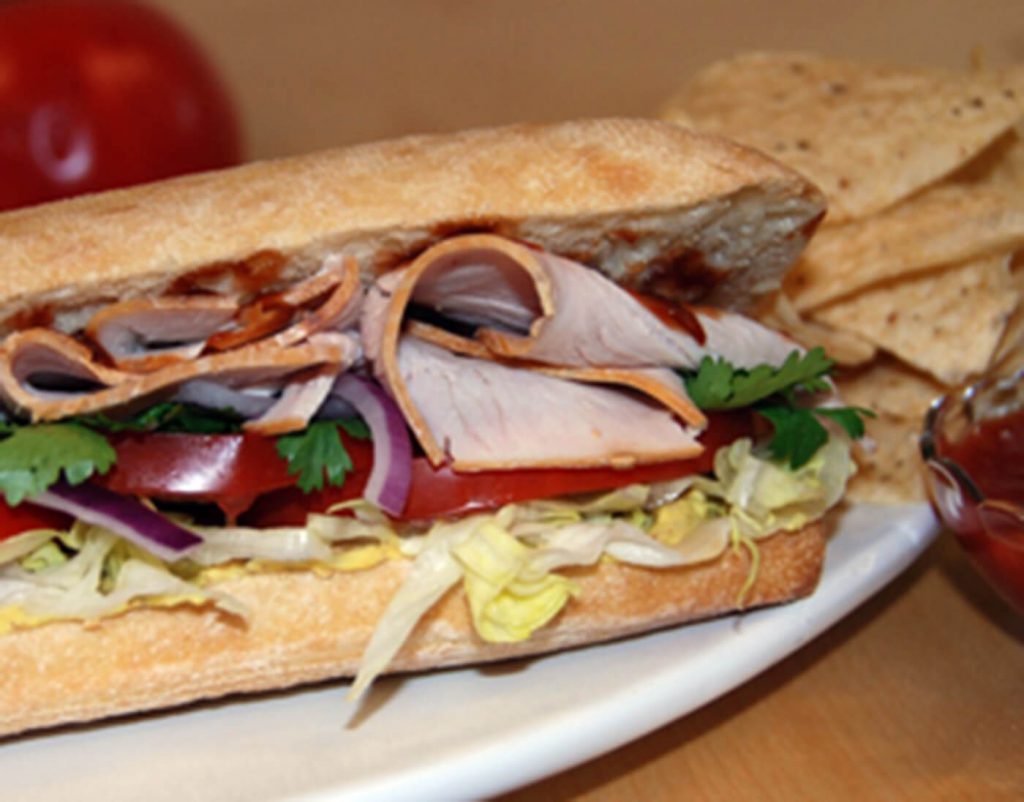 Ingredients
Sliced red onions and cilantro
Sweet Baby Ray's BBQ sauce
Directions
1.

Slice smoked turkey at a slicer setting of 1–1.5 depending upon thickness preference. Another flavor of turkey may be substituted.

2.

On sliced cracked wheat or an alternative "grain" bread, evenly spread Dijonnaise on each side.

3.

On the bottom slice add shredded lettuce.

4.

Add sliced turkey on top of the lettuce, fluffed, not stacked.

5.

Top the turkey with sliced red onion and cilantro.

6.

Drizzle with BBQ sauce and add the top slice of bread.

7.

Serve with chips.
Get All Things Butterball Delivered to Your Inbox
Find Your Broker