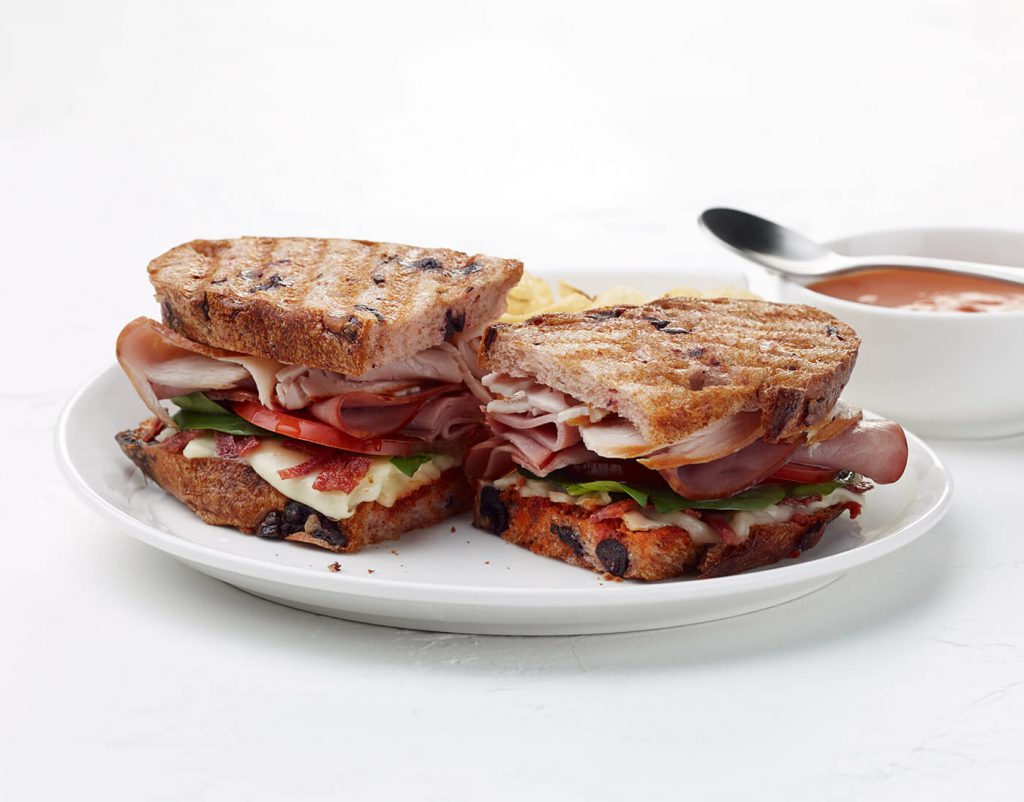 Ingredients
Pressato
Artisan olive bread, ⅝-inch thick
Asiago cheese, ½ oz. each
Directions
1.

Spread a thin layer of olive oil over the surface of each slice of bread.

2.

Place the olive oil-brushed side down for each slice of bread.

3.

Spread 1 ½ tablespoons of sweet red pepper pesto over each slice of bread.

4.

Place the slices of Asiago cheese over the pesto on each slice of bread.

5.

Arrange the spinach leaves over the cheese on 1 of the slices of bread.

6.

Place the tomato slices on the spinach leaves.

7.

Top the tomatoes with layers of roasted turkey breast and turkey ham, then sprinkle the turkey ham with the chopped, crisp turkey bacon.

8.

Place the slice of bread with the pesto and cheese over the turkey ham and bacon.

9.

Using a panini press, grill the oiled sides of the Pressato until they're golden brown and the cheese is melting.

10.

Cut in half and serve with artisan tomato soup.
Get All Things Butterball Delivered to Your Inbox
Find Your Broker