RTC 18% Foil Turkey Breast Roast
Brand:
Product #: 22655 70016
Category: Roasts Selects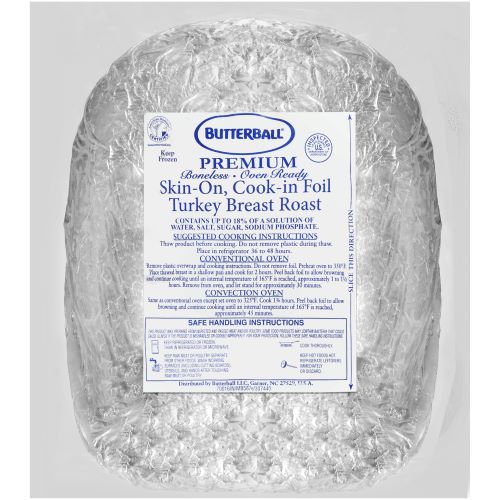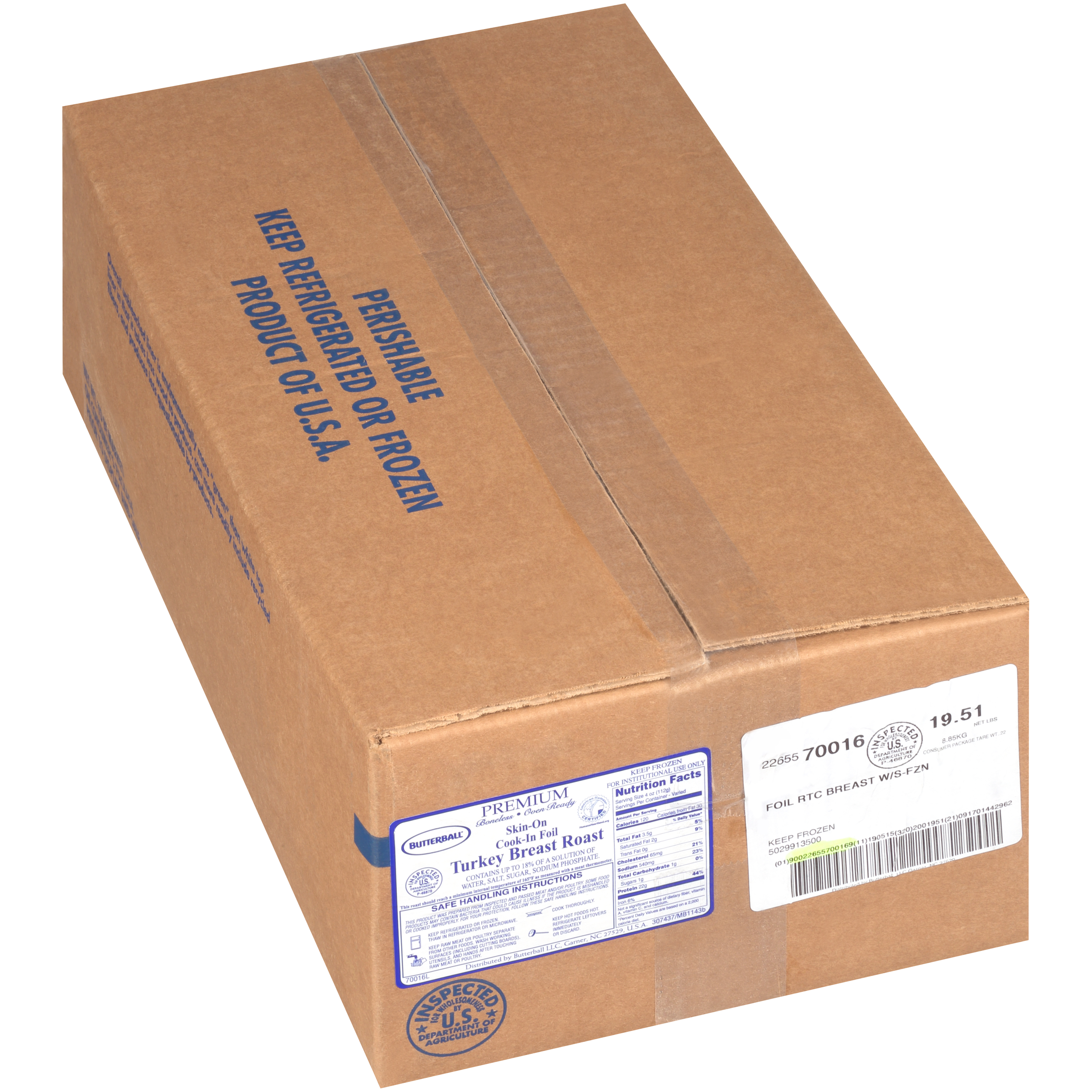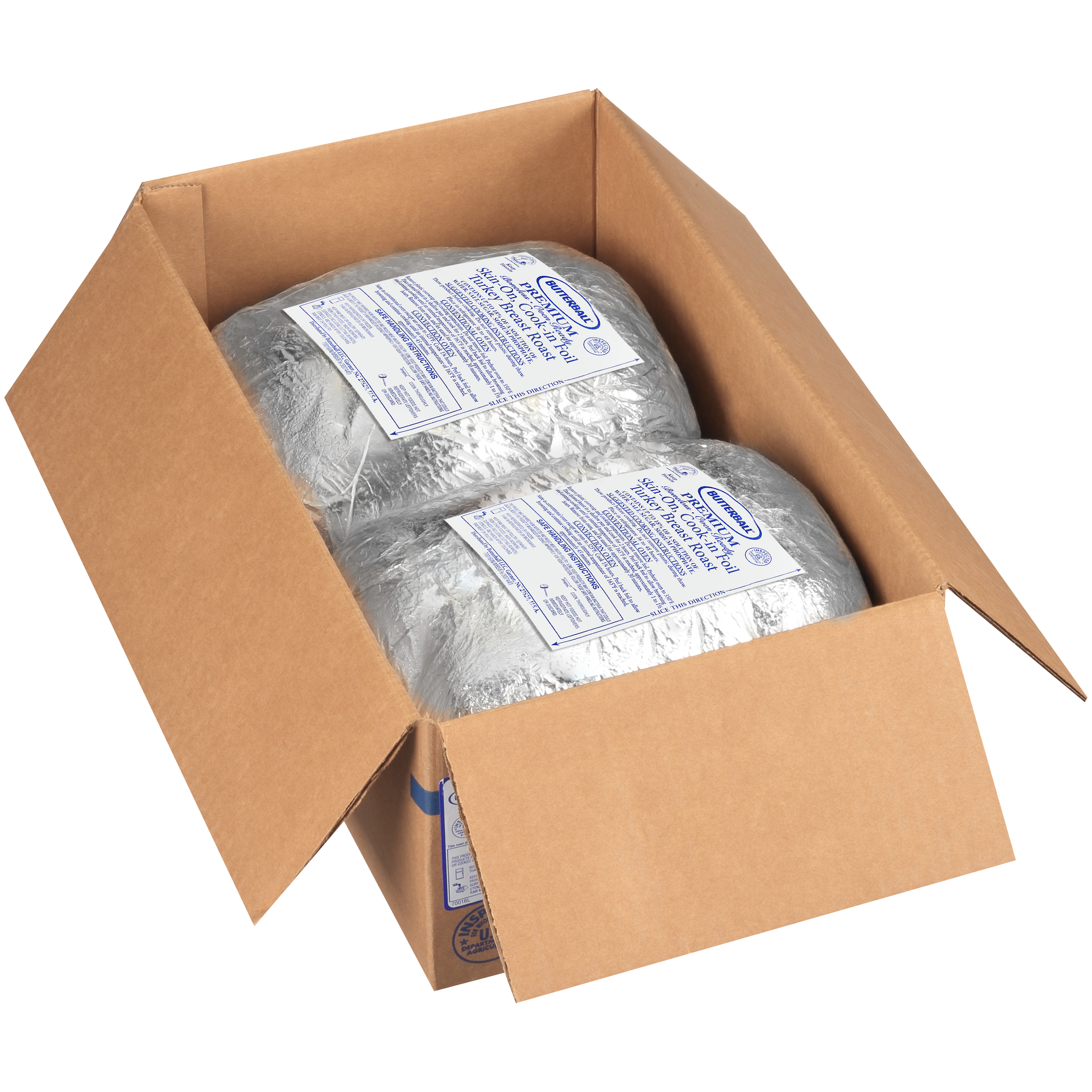 Nutrition Facts
Serving Size
4 OZ (112 g)
Vitamin A 0%
Vitamin C 0%
Calcium 0%
Iron 6%
*Percent Daily Values are based on a 2,000 calorie diet. Your daily values may be higher or lower depending on your calorie needs.
Ingredients
Turkey Breast Enhanced with a 18% solution of water, salt, sugar and sodium phosphate.
RTC 18% Foil Turkey Breast Roast
Brand:
Product #: 22655 70016
Category: Roasts Selects
Product Description
Each roast is made from lightly seasoned skin-on boneless breast meat. The mouth-watering aroma of whole bird taste is prevalent in this ready to cook Raw Roast.
Features & Benefits
Lightly seasoned and ready to cook, this raw roast provides the desired whole bird aroma and taste. An 18% solution is added deep within the roast to enhance overall moistness. This versatile, easy to carve product is excellent for center of the plate applications, carving stations and premium sandwiches.
Packaging Details
GTIN
90022655700169
Item UPC
022655700166
Unit Quantity
2
Unit Size
10.00 LB
Pallet Tie
10
Pallet High
10
Case Net Weight
20 LB
Case Gross Weight
21.2 LB
Case Length
16.5625 IN
Case Width
9.5626 IN
Case Height
6.3 IN
Case Cube (feet)
0.5843 FT
Preparation & Cooking Instructions
Butterball recommends thawing individual roasts in their original packaging, in a refrigerated environment, for 48 hours. Remove thawed roast from the plastic overwrap bag; do not remove the foil. In a shallow pan, place the roast in a convection oven preheated to 325 degrees F. Cook the roast for approximately 2 hours (or 15 minutes per pound). With approximately 30 minutes left in the cooking process, peel back the foil to allow the skin to brown. For a conventional oven preheat the oven to 350 degrees F, and cook the roast approximately 2.5 hours. Remove the roast from the oven when the internal temperature reaches 160 degrees F, and let it "rest" for 30 minutes before slicing or carving.