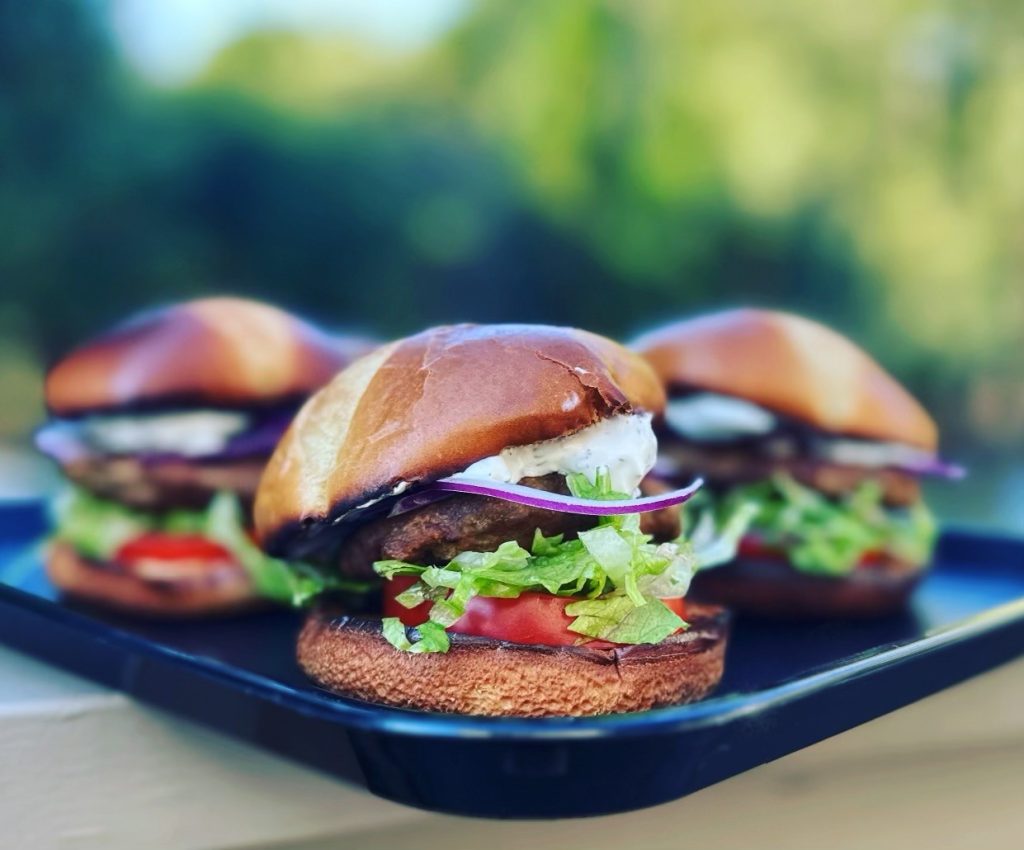 Ingredient
50 Portions
100 Portions
50 Portions 50
100 Portions 100
Medium (1/4" thick) Tomatoes, red, ripe, raw, year round average
50 Portions 100
100 Portions 200
Shredded Lettuce, iceberg (includes crisphead types), raw
50 Portions 3 lbs., 2 oz.
100 Portions 6 lbs., 4 oz.
Greek Yogurt Tzatziki Dip, Sauce, 2/3.75#, GrecianDelight, #SA000001
50 Portions 1 qt., 1 pt., ¼ c.
100 Portions 2 qt., 2 pt., 1/2 c.
50 Portions 100 slice(s)
100 Portions 200 slice(s)
Bun, Hamburger, 4", Brioche, 12ct., 2WG, Alpha Baking,#51960
50 Portions 50
100 Portions 100
Preheat oven to 350 degrees.
Place frozen patties on lined sheet pans in a single layer. Cook for approximately 8-12 minutes.
Place buns in hot holding cabinet for a few minutes to warm up.

To assemble Gyro Burgers:
Place cooked patty on top of one side of the bun
Top with 1 oz. of Tzatziki Sauce
Top with 1 oz. of lettuce, two slices of tomato, & two slices of red onions.
Place bun on top and hold for service.
CCP: Record time and internal temperature of completed recipe on daily log.
Nutrients per Serving
Show More
Total Dietary Fiber 3.126 g
Get All Things Butterball Delivered to Your Inbox
Find Your Broker