Meeting Inflation Challenges with Menu Engineering
January 2023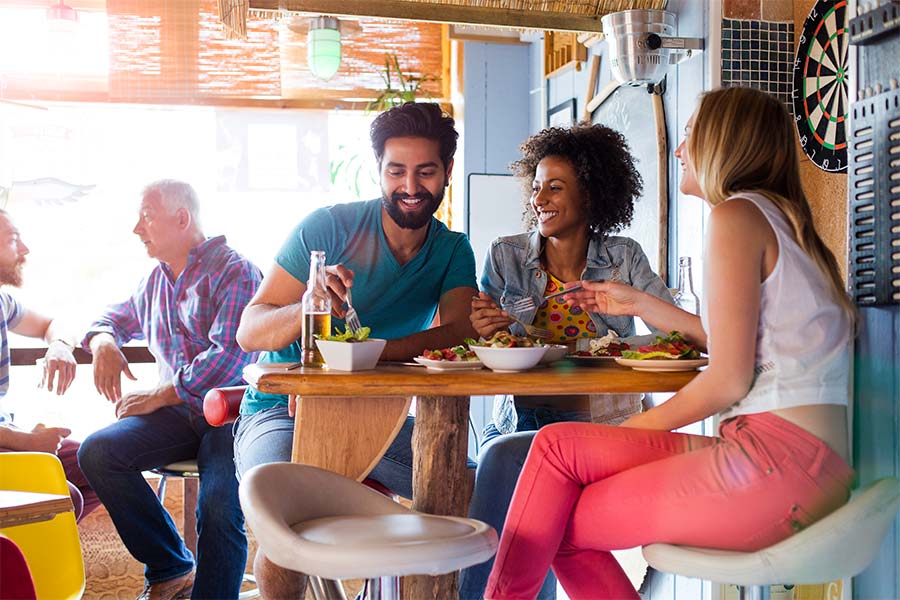 Inflation is a familiar challenge for foodservice operators. The rising prices of everyday items make it harder to meet consumer demand while protecting the bottom line. But while diners may be tightening their belts in some areas, they are still drawn to the convenience and quality of the restaurant experience. 58% of consumers said they visited restaurants more often in 2022 than the previous year, and 69% ordered more takeout or delivery. Operators are making the most of this trend despite inflation with operational shifts and rethinking their menus.
Convenience is a priority for consumers ordering from restaurants, with three out of four saying they planned to visit a restaurant for holiday meals in 2022. Eliminating the stress of holiday cooking drove this trend, according to 82% of surveyed consumers, but it also applied to the rest of the year. As inflation rises, quick-service restaurants have seen a surge in business, convincing more traditional operations to shift focus to their drive-thru and takeout options. Other measures operators are taking to offset the effects of inflation include cutting back on staff, adjusting operation times and adopting technology such as apps and kiosks.
Frequent price hikes on ingredients mean operators must adjust their menu prices accordingly. A staggering 93% raised or were planning to raise prices as of October 2022. These changes mean reprinting menus, yet another cost, and potentially losing guests. But with menu engineering strategies, operators limit the need for frequent reprints while offering diners the convenience of a simpler, more organized menu.
These strategies include:
Identifying and emphasizing a restaurant's biggest sellers on the menu to help guide diners toward ordering more profitable items
Eliminating poor-performing dishes to cut back on costs and streamline the menu for easy readability
Playing with the menu layout to yield higher profits

Changes such as adding boxes or increasing font size can make the menu easier to read and highlight the most profitable dishes, making diners more likely to order them.
Operators are also getting creative with their recipes, choosing ingredients that consumers perceive to be healthier and that can be used across multiple dayparts. Turkey is a leaner, more cost-effective protein than beef and a versatile option for various applications. Check out some delicious and inventive ways to use turkey on our Turkey Reimagined page.
What menu changes are you making to combat the effects of inflation? Share your thoughts on our Facebook or LinkedIn pages. Or visit our Resource Center for more tips and trends.
Sources: