In This Together: How Operators Can Address Consumer Concerns
September 2022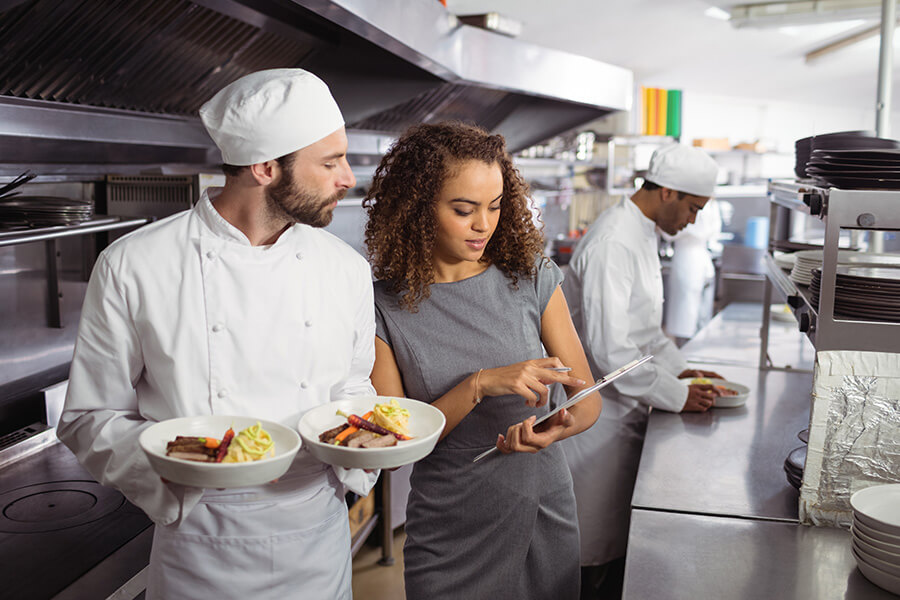 Operators have been forced to pivot constantly to meet the many challenges of the last couple of years. From rising prices to supply chain shortages, restaurants have borne the brunt of pandemic lockdowns and the rise of inflation. These issues have impacted consumers as well, compounding the pressure on operators. Understanding how consumers are reacting to these changes will help operators pivot once again to meet new demands. While recognizing the crises is half the battle, the other half is addressing customer concerns with effective strategies.
Challenge #1: Inflation
Background: Inflation is affecting everyone; the percentage of consumers who are concerned or very concerned about the impact of rising prices in the economy is as high as 83%. This group also believes it may be a long time before inflation stabilizes, if ever. When it comes to foodservice, 63% of consumers think restaurant menu prices will continue to increase over the next 6 months. As a result, consumers are tightening their belts and cutting their spending, with 41% saying they are going to restaurants less often. While this is a concerning trend, it remains unchanged since March 2022. This offers some hope that inflation's impact on restaurant behavior has begun to stabilize, though only time will tell.
Strategy: Tread Lightly with Price Hikes
Operators should use caution when it comes to menu price increases, as this is greatly influencing consumers' ordering behavior. The percentage of consumers who have seen menu prices increase on at least some items at the restaurants they visit has reached 87%, while nearly half (48%, up from 41% in March) of consumers say that nearly every item's price has increased. Fortunately, more than half of consumers (55%) say their restaurant ordering habits will not change, even if prices continue to rise. But among those who haven't yet been impacted by inflation, one in five says they will begin cooking at home more often if prices keep climbing; other than dining out less often, this group says they would also seek out restaurants offering lower-priced items or more deals.
Challenge #2: Supply Chain Issues
Background: No operator is a stranger to the current supply chain issues. Lead times for certain food and beverage products can be upwards of multiple weeks, creating major backups and challenges that affect item availability, food quality, menu prices and portion sizes. And consumers have noticed; three in five say they've noticed restaurant items being out of stock, 48% have noticed decreases in portion sizes and 39% have noticed decreases in food quality. This can have the unfortunate consequences of driving away the 40% of consumers who say they would be less likely to return to a restaurant if their favorite food or beverage was removed from the menu.
Strategy: Get Creative
Rather than slashing menu items, operators will have greater success creating the perception of abundance. Finding new and innovative ways to fulfill the menu, rather than cutting items, will inspire consumers to view these shifts as novel and exciting.
Challenge #3 Labor Shortage
Background: In addition to the shortage of certain ingredients, operators continue to struggle with labor issues. Though staffing has improved slightly since pandemic lockdowns, service speed continues to be an issue at restaurants. Among dine-in consumers, three in five report that they've experienced slow service due to short staffing, and 38% say they get impatient and annoyed when they see empty tables but are told they need to wait to sit due to staffing issues.
Strategy: Stay Flexible and Communicative
Because these industry-wide staffing issues are no secret, guests do recognize and appreciate the efforts operators make to improve operational efficiency. For that reason, some customers will be willing to pay more in the event of high ingredient costs and staff shortages, but of course everyone has a limit. Adaptability and effective communication remain the key to success. Operators who find ways to stay flexible will be more likely to deliver a positive and enjoyable dining experience despite daily operational challenges.
To address these industry-wide issues, operators can leverage their understanding of consumer reactions and likely behavior to continue meeting the demand for quality food and service.
How have you adjusted your operation to meet customer demands? Share your thoughts on our Facebook or LinkedIn pages. Or visit our Resource Center for more tips and trends.
Source: Technomic Consumer & Operator Outlook Report, Q2 2022