Healthy Offerings—the New Norm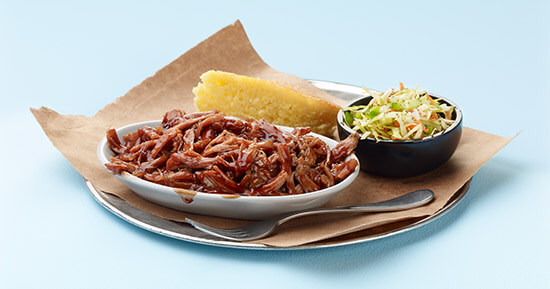 Better-for-you offerings are showing up on more menus everywhere—fueling profits, satisfying customers and meeting federal guidelines.
A 2011 Hudson Institute study showed restaurants that added lower-calorie menu options increased total traffic by 10% over five years. As a result, the number of restaurants mentioning healthier menu offerings on their websites has grown by more than 2,000% in the past few years.
As lower-calorie items are becoming more prevalent on menus and driving restaurant growth, it's the perfect time to add healthy choices to the menu. In a 2013 study, more than half of operators agreed that turkey helps provide healthier menu options.
Try some of these easy ways to trade calorie-rich proteins for turkey:
Use pulled turkey instead of pork in sandwiches for a low-fat, high-protein substitution.
Prepare turkey pot roast with roasted root vegetables and tomato gravy as an alternative to traditional beef.
Replace bacon and sausage with their turkey counterparts at breakfast.
Find more great-tasting turkey inspiration and better-for-you offerings in our E-Z Menu Ideas section.
SOURCES:
Turkey Consumer Trends (Butterball Proprietary), Technomic, August 2013
Technomic Consumer Food Trends, Issue No. 1, 2013
Butterball Brand Tracker (Butterball Proprietary), Datassential, 2012 & 2013
Lower-Calorie Foods: It's Just Good Business. Hudson Institute, Obesity Solutions Initiative, February 2013
"Slimmer Items, Hefty Sales," Qsrmagazine.com, January 2011