Bring Fall's Hottest Trends to Your Menu
September 2020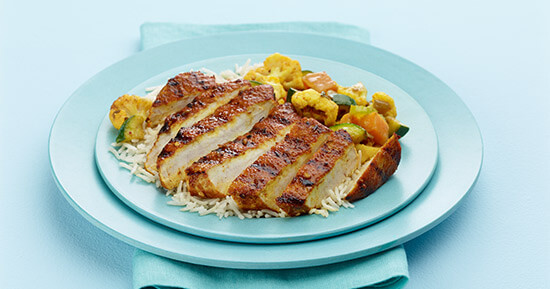 As the temperature drops, diners want to feel warm and cozy and indulge. Operators can prepare for this time of year by offering its most anticipated flavors. Stay on top of the latest menu trends for this coming fall according to Technomic.
It wouldn't be fall without apples, as 68% of consumers find them appealing for the season. These fruits give rise to countless applications. In fact, over a two-year period, apples in condiments increased 175%. Diners can expect to see specialty salads that spotlight apple slices. For instance, this Green Goddess Pasta Salad is a tangy dish made with roast turkey, asparagus, haricots verts and a diced Granny Smith apple. The tart flavor works in other menu staples, too. Consider this Triple Decker Towering Breakfast Sandwich and this Turkey and Fig Panini, both layered with apple slices, to create stand-out sandwiches.
Brussels sprouts will also have their moment. Nearly 40% of consumers are drawn to them as an autumnal offering. Roasted Brussels sprouts make a great complement to proteins. Chefs can roast them with more traditional seasonings or draw inspiration from around the globe. This Turkey Garam Masala blends fragrant spices with Brussels sprouts, resulting in a cultural fusion that's also better for you.
Cauliflower and squash are other vegetables that are fall-worthy. In contrast to white cauliflower, orange and purple can add unique splashes of color. Diners can expect curried or tempura preparations that bring an Asian influence to the table. Over the past two years, cauliflower in curries has grown 8.8%. Squash has also grown in popularity, with a 40% increase in mixed vegetable entrées over the last two years. For a bold way to serve both of these vegetables, check out this Curried Turkey with Roasted Vegetables.
There's a lot of interest in mushrooms, with more than half of consumers finding them appealing for the coming fall season. "Wild" and "exotic" are popular descriptions for the fungi that may grab their attention. This Wild Mushroom Turkey Burger lets diners get their fill of warm, sautéed wild mushrooms in a craveable burger topped with special sauce.
Other emerging flavors to note for the season include white sweet potato, buttercup squash and chrysanthemum. White sweet potato offers a dry, more crumbly texture and is not as saccharine as an orange sweet potato. Buttercup squash is sweet, creamy and truly versatile—serve it baked, mashed, puréed, steamed, simmered or stuffed. While prevalent in Asian dishes, chrysanthemum is an edible flower with a flavor profile that varies. It can be sweet and tangy or bitter and peppery depending on the type of plant.
Every season presents an opportunity to revamp your menu, and there's no better time for change than autumn.
What seasonal offerings do you plan to menu this fall? Tell us about them on Facebook or LinkedIn. Visit our Culinary Center for more recipe ideas.
SOURCE
Season's Eatings, Technomic, Fall 2020.