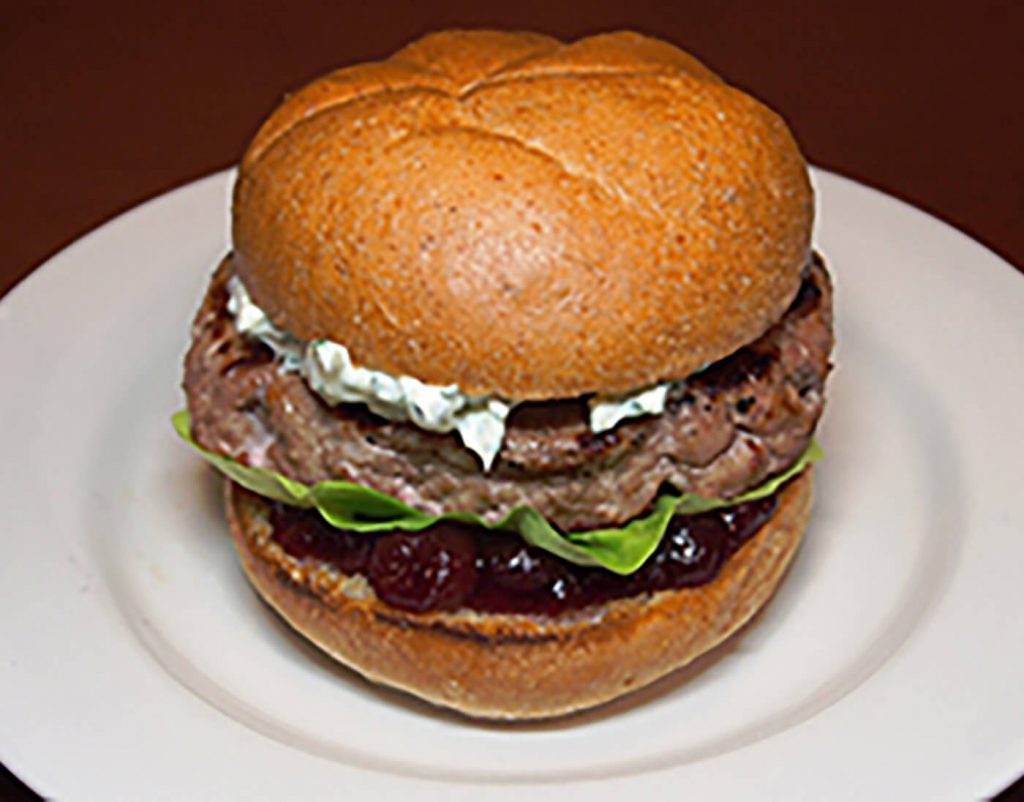 Directions
1.

Grill-toast the brioche then spread each toasted side with 2 tbsp. mayonnaise.

2.

Over the mayonnaise, spread 2 tbsp. of cranberry sauce for each side.

3.

Place the grilled turkey burger over the cranberry sauce (the bottom portion of the bun).

4.

Place the lettuce over the cranberry sauce on the crown of the bun; top the crown over the burger.
Get All Things Butterball Delivered to Your Inbox
Find Your Broker