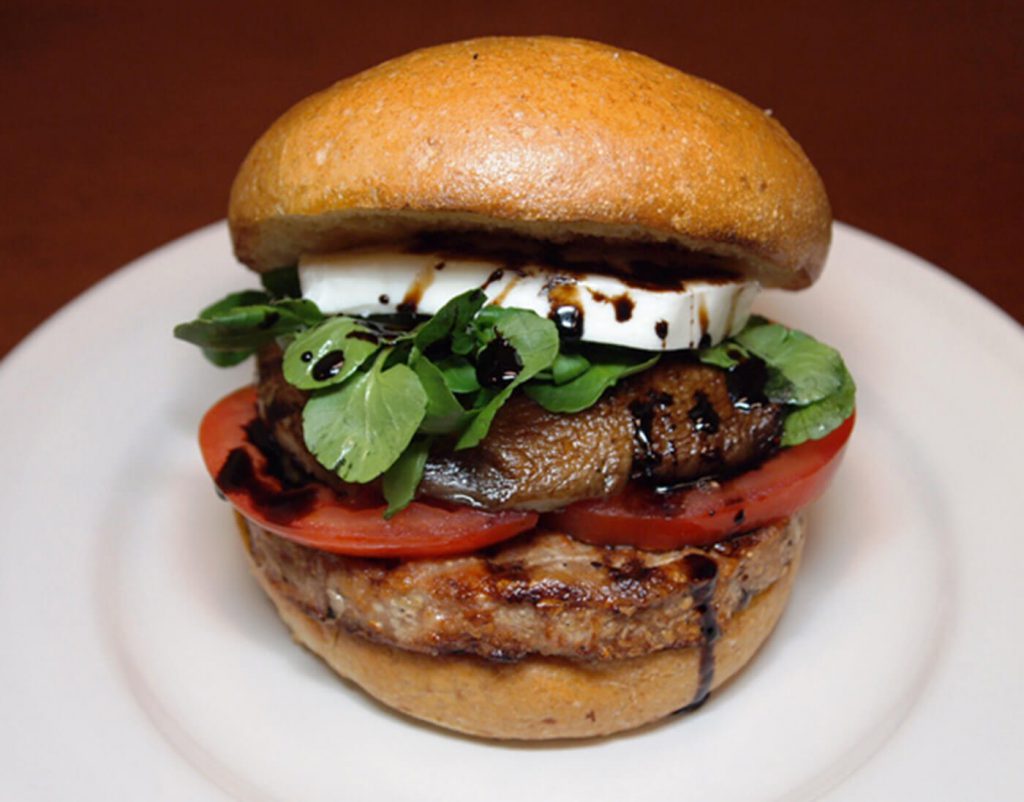 Fire-Grilled Portabella & Turkey Burger
Ingredients
Turkey Burger
Medium-sized portabella mushroom
Directions
1.

Remove the gills from the mushroom then marinate in the Italian dressing (45–60 minutes).

2.

Fire-grill the burger and the portabella to a golden brown.

3.

Butter and grill-toast the brioche roll.

4.

Place the burger on the bottom portion of the toasted brioche.

5.

Top the burger with the portabella (gill side up).

6.

Place the sliced tomato on the portabella; top with the mozzarella slices.

7.

Place the watercress over the mozzarella; drizzle with balsamic glaze.

8.

Place the toasted crown over the sandwich.
Get All Things Butterball Delivered to Your Inbox
Find Your Broker