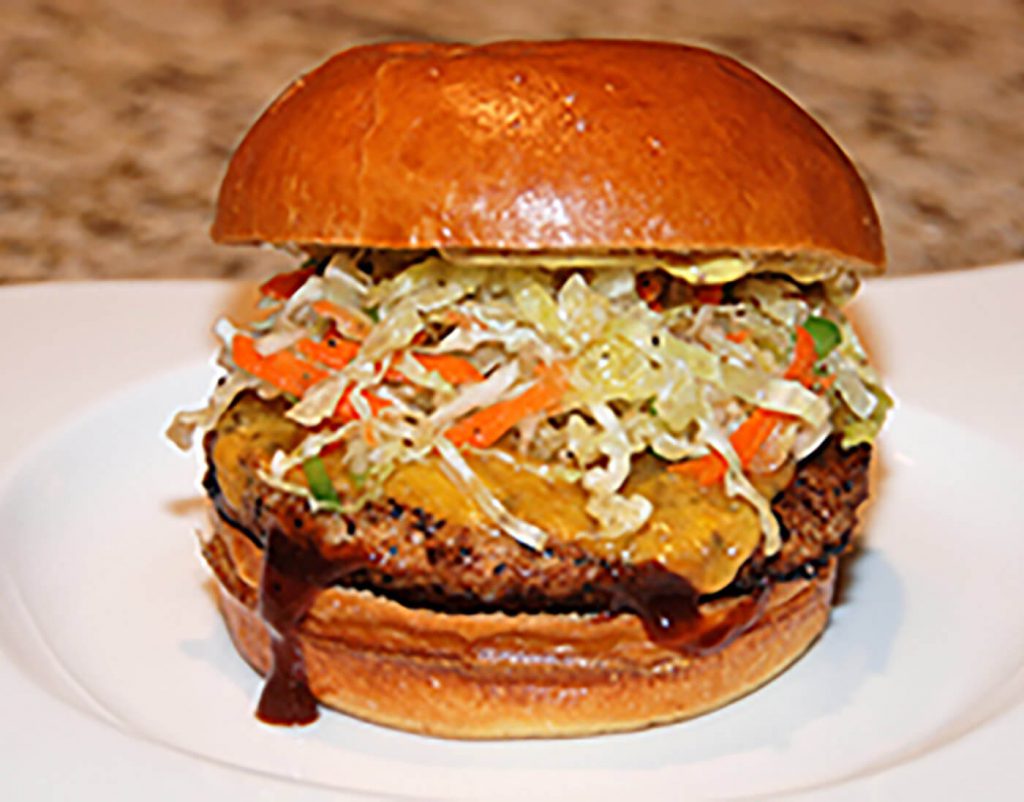 Ingredients
Carolina Turkey Burger
Cheddar cheese, ½ oz. per slice
Carolina coleslaw, drained
Directions
1.

Toast the bun to order. Grill the turkey burger to order to 165°F.

2.

While the cooked burger is on the grill, top it with 1 tablespoon of BBQ sauce, then the slices of cheddar cheese. Cover the burger with a lid to allow the cheese to melt, or place it underneath the salamander to melt the cheese.

3.

Spread 1 tablespoon of BBQ sauce on the bottom portion of the toasted, warm bun. Set the burger with the melted cheese on the bottom bun.

4.

Top the burger with the Carolina coleslaw.

5.

Spread the dijonnaise inside the top toasted bun and place the top bun over the slaw.

6.

Serve.
Get All Things Butterball Delivered to Your Inbox
Find Your Broker