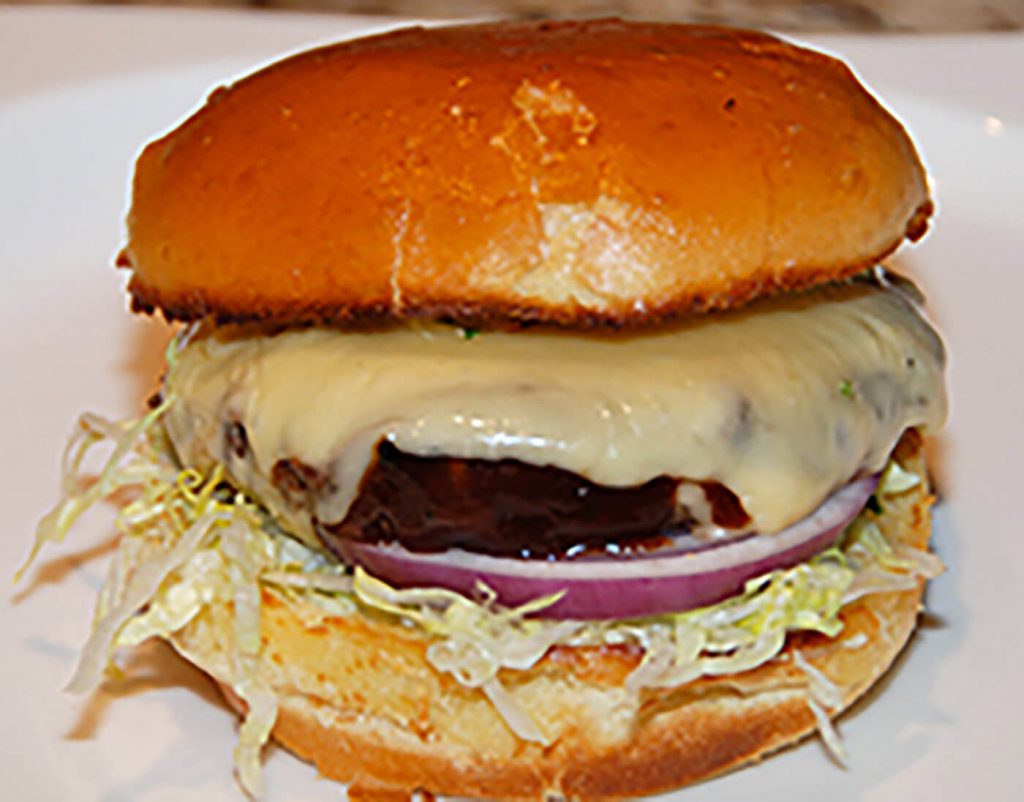 Ingredients
Buttered brioche bun, toasted to order
Fresh cilantro mayonnaise
Red onions, thinly sliced, 3/16
Smoked Gouda, ½ oz. slice
Honey pepper bacon (optional)
Directions
1.

Butter the cut side of the bun. (This process can be done prior to service and stored in a plastic bag or an airtight container.)

2.

Toast the buttered bun under the salamander or on the charbroiler.

3.

Cook the seasoned burger to 160°F.

4.

Top the cooked burger with 2 Tbsp. chipotle honey BBQ sauce. Then top the sauced burger with 2 slices smoked Gouda. (Melt the cheese underneath the salamander or on the grill covered with a lid.)

5.

Spread 1 Tbsp. of cilantro mayo on the top and bottom portions of the toasted bun.

6.

Place ¼ cup shredded lettuce on the bottom bun.

7.

Top the lettuce with the thinly sliced red onion.

8.

Place the burger with melted cheese on the red onion.

9.

Place the top toasted bun with cilantro mayo on the cheeseburger.

10.

Serve.
Get All Things Butterball Delivered to Your Inbox
Find Your Broker