Ingredient Spotlight: Turmeric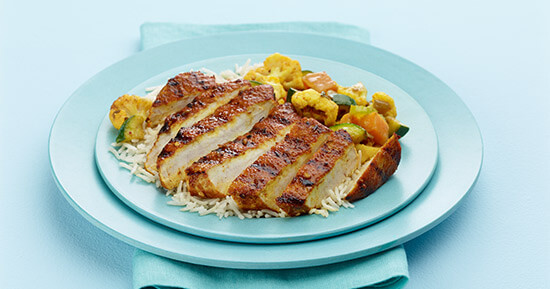 Part of the ginger family, turmeric is well known for its peppery flavor and bright yellow color. It's often used in curries, but can be found in both sweet and savory dishes. Turmeric is also coveted for its "superfood" benefits and anti-inflammatory properties. Give it a try in these delicious recipe applications:
Turkey Shawarma: Cardamom, turmeric and harissa give roasted turkey authentic shawarma flavor inspired by Middle Eastern cuisine. Wrap in a pita, drizzle with tzatziki, toss on some red cabbage slaw and pair with a cold beer for a mouthwatering happy hour must-have.
Turkey Garam Masala: A garam masala rub is prepared using coriander, cumin, ginger, nutmeg, turmeric and other spices, and then applied to a turkey breast filet. Glaze with habanero honey and serve with roasted curried cauliflower, Brussels sprouts and rice.
Browse our Tips for ingredient inspiration and more.