Digital Ordering Tips to Optimize the Customer Experience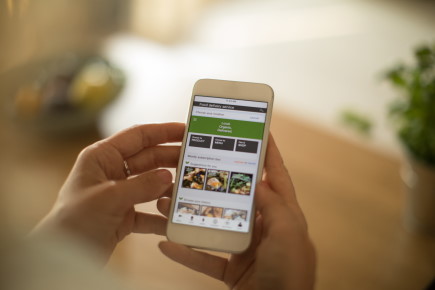 A well-executed digital ordering program can be a deciding factor in diners' restaurant selection process. Over the past year, digital ordering has become a go-to option for diners and operations alike—but there's still room to learn and improve.
Use these tips to troubleshoot common challenges when it comes to online ordering:
Optimize delivery routes. 23% of consumers say delivery takes too long. Try using a delivery management software system such as Circuit or OptimoRoute to organize deliveries and create the most convenient routes for drivers.
Keep an open line of communication with your customers. 19% of consumers say they've struggled to resolve ordering issues or receive refunds. Consider having dedicated phone numbers, online forms or staff members checking all lines of communication daily to take care of customer concerns. It's important to be available to make things right for customers—not just to take their orders.
Add variety. 17% of consumers have been disappointed by the limited number of options available. Just one year ago, many menus across the nation simply weren't designed for digital ordering. Operators have done an amazing job being nimble and making quick pivots to streamline their menus. If you're able, now might be a good time to start rotating menu options more regularly to add appeal.
Don't make substitutions a surprise. 13% of diners complain about items getting substituted when what they want is unavailable. If a certain menu item or ingredient happens to be unavailable, create a system where a staff member reaches out to confirm/inform customers of any substitutions. To make good for the minor inconvenience, consider offering a small discount or coupon for a future purchase to encourage repeat orders.
Share your online ordering experience with us on Facebook or LinkedIn. Looking for more foodservice insights? Check out our Resource Center.
SOURCE
COVID-19 Report 47: A Shot in the Arm, Datassential, February 2021.