4 Sure-Fire Ways to Elevate Your Menu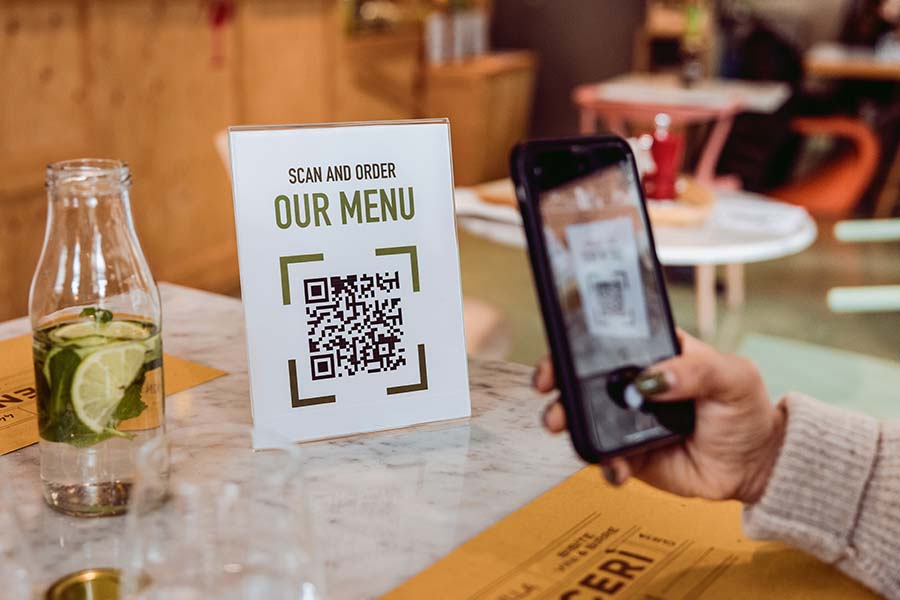 While on-premise dining has steadily increased since the pandemic, so have prices, shortages and guests' expectations. By rethinking your item descriptions, pricing and layout, you can get consumers more excited about ordering and even inspire them to order more items. Here are the four best ways to respond to industry challenges while taking your menu to the next level:
Add Appetizing Descriptions
Motivate diners by appealing to their emotions. Using strong, appetizing descriptors such as "tender," "flaky" or "hand-battered" increases appeal and inspires diners' imaginations. Descriptions like "old-fashioned" will evoke nostalgia, while clever puns or alliterative dish names create surprise and delight. And always make sure your menu is free of typos and misspellings, which appear sloppy and unprofessional.
Set Pricing Carefully
Though inflation is driving up food costs, beware of raising prices too hastily and deterring diners. With clever menu engineering, you can increase the perceived value of your dishes while minimizing "sticker shock" for returning guests. Try strategies like printing the price after the dish description, which will allow diners to focus on the flavors rather than the cost. Another method is to remove dollar signs from your prices. Research shows that people spend more at restaurants with menus that don't include dollar signs, as our minds associate the currency symbol with expense. Letting the number stand on its own also allows diners to focus on the menu item.
Roll with Inventory Changes
One in five operators say that ingredient shortages were their main inventory challenge in 2022. But with some strategic planning, you can transform this into an opportunity to streamline your menu. Consider:
Switching suppliers
Sourcing ingredients more locally
Finding substitutes for unavailable ingredients
Adjusting portion sizes
Incorporating more versatile ingredients to use in multiple recipes is another smart way to keep costs down and diner interest high. Butterball is committed to empowering your culinary creativity, which is why we've developed a range of recipes, from classic to trendy, using one of the most versatile proteins: turkey.
Offer the Power of Customization
Increase diner engagement by allowing them to customize their own dishes, especially if your restaurant specializes in a particular food item. Offering add-ons like crispy Butterball Turkey Bacon to your house burger is an easy way to upsell items and increase check sizes. Make sure your menu layout encourages an easy, build-your-own process by using subheadings for protein choices, sauces and toppings.
Adjusting your menu to be more streamlined and interesting will help attract new customers, earn the appreciation of regulars and optimize inventory. What strategies will you use to keep your menu fresh? Let us know on our Facebook or LinkedIn pages. Or visit our Resource Center for more tips and trends.
Sources: