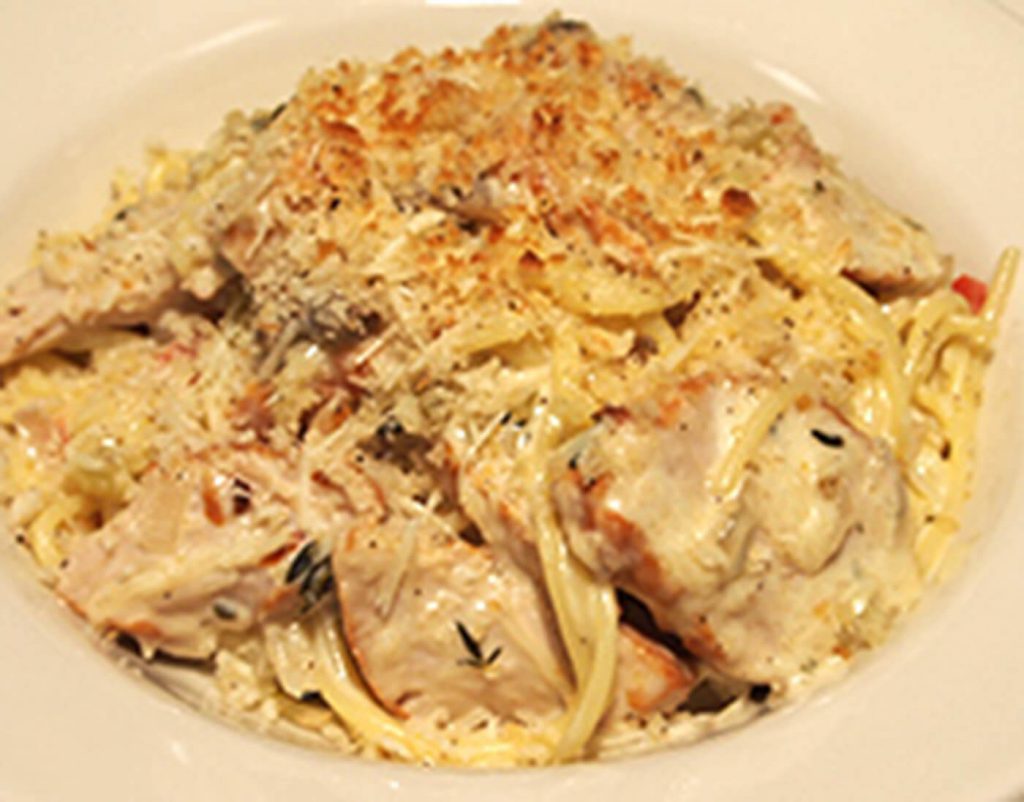 Ingredients
Turkey Tetrazzini
Minced fresh garlic (OR 1/2 tsp. garlic powder)
Jars of Sliced mushrooms, drained
Directions
1.

Preheat oven to 350°F.

2.

Cook spaghetti according to package directions; rinse and drain. Toss cooked, drained spaghetti with canola oil. Set aside.

3.

Melt 1/2 cup butter in a large sauté pan on medium heat. Add celery, onions, peppers and garlic. Cook and stir 5 minutes.

4.

Stir in flour, thyme and black pepper. Gradually add broth, milk and wine, stirring constantly until smooth. Bring to boil, stirring frequently. Simmer and stir 1 minute. Remove from heat.

5.

Stir in cooked spaghetti, turkey, mushrooms and cheese.

6.

Spoon the mixture into well-sprayed 3-quart casserole. Combine breadcrumbs and 2 tbsp. melted, unsalted butter. Sprinkle evenly over top of casserole mixture.

7.

Bake in preheated oven 35 to 40 minutes or until mixture is bubbling and golden brown on top.

Tip.

Substitute linguine or vermicelli pasta for the spaghetti.
Get All Things Butterball Delivered to Your Inbox
Find Your Broker