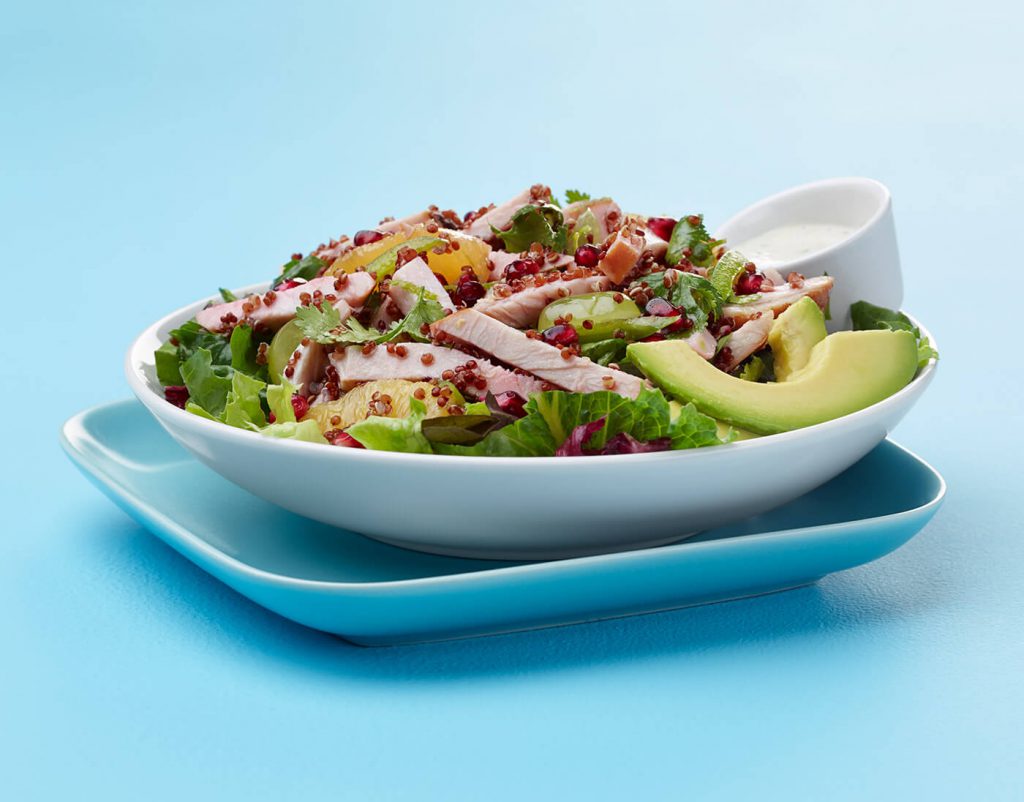 Mesquite Smoked Turkey and Red Quinoa Sedona Salad
This eye-catching offering will be an on-trend, protein-packed addition to your lunch or dinner menu. With distinctive ingredients, like pomegranate vinaigrette and mesquite turkey, it's not your average salad.
Ingredients
Mesquite Smoked Turkey And Red Quinoa Sedona Salad
Red or pink quinoa, cooked
Spicy lime and pomegranate vinaigrette
Salad – 2 parts romaine, 1 part spring mix
Directions
1.

Combine the pomegranate dressing with the previously listed ingredients, and fluff with a fork to blend.

2.

Toss together the roasted poblano dressing and mixed greens.

3.

Place the greens in a salad bowl and top with the quinoa mixture. Garnish the top with the avocado and sprinkle with the pomegranate seeds.

4.

Serve with the warm seasoned baguette.
Get All Things Butterball Delivered to Your Inbox
Find Your Broker