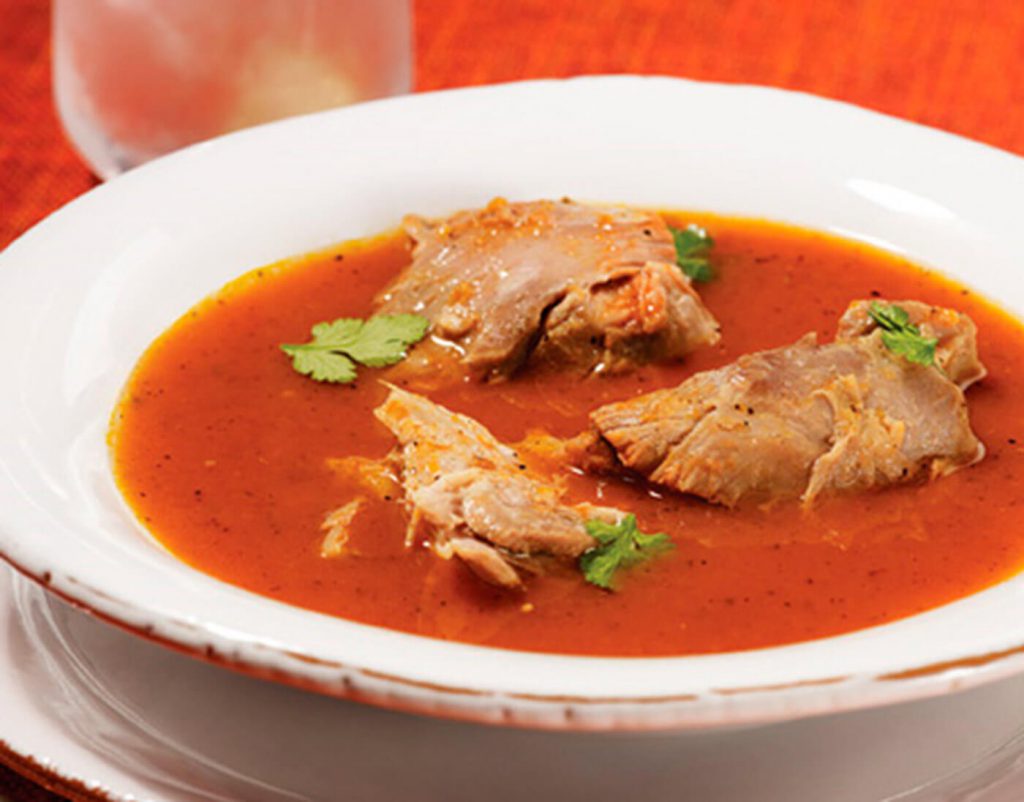 Mayan Turkey Stew with Cacao and Chilies
Ingredients
Mayan Turkey Stew With Cacao And Chilies
Yield: 6 bowls
Tomatillos, husks removed, rinsed, patted dry
Directions
1.

Rinse the turkey and pat it dry, then cut it into serving pieces, 2–3 inches each. In a large saucepan over medium-high heat, bring the water to a boil with the turkey, allspice and salt. Reduce the heat to medium low and simmer, covered, skimming occasionally, until the turkey is tender, 1–1 ½ hours. Remove the turkey pieces and strain the cooking broth through a fine-mesh strainer. Reserve 1 cup of broth, then keep the remaining broth and turkey in the pan, over low heat.

2.

In a comal (a smooth, flat grill used in Mexican cooking) over medium-high heat, roast the cocoa nibs and dried chilies, stirring occasionally, until fragrant but not scorched, 5–10 seconds. Transfer them to a small bowl and cool briefly. Working in batches, grind the roasted nibs and chilies to a fine powder. Reserve.

3.

In 2 batches, add the tomatillos to the hot comal and roast them over medium-high heat, turning occasionally, until lightly charred, about 8 minutes. Transfer the tomatillos to a blender and puree them with the achiote paste. Add the mixture to the turkey and broth and increase the heat to medium.

4.

Dissolve the masa in the reserved broth, mixing well to eliminate lumps, then stir it into the simmering stew until thickened to the consistency of light cream soup. Adjust the seasoning as needed and serve.

Note.

Piquin chilies are also sold as chiltepe or chiltepin chilies in Hispanic markets. If achiote paste is not available, grind 2 tablespoons of achiote seeds to a fine powder.
Get All Things Butterball Delivered to Your Inbox
Find Your Broker