Ready to Cook Turkey Breast Roast
Brand:
Product #: 22655 89104
Category: Roasts Selects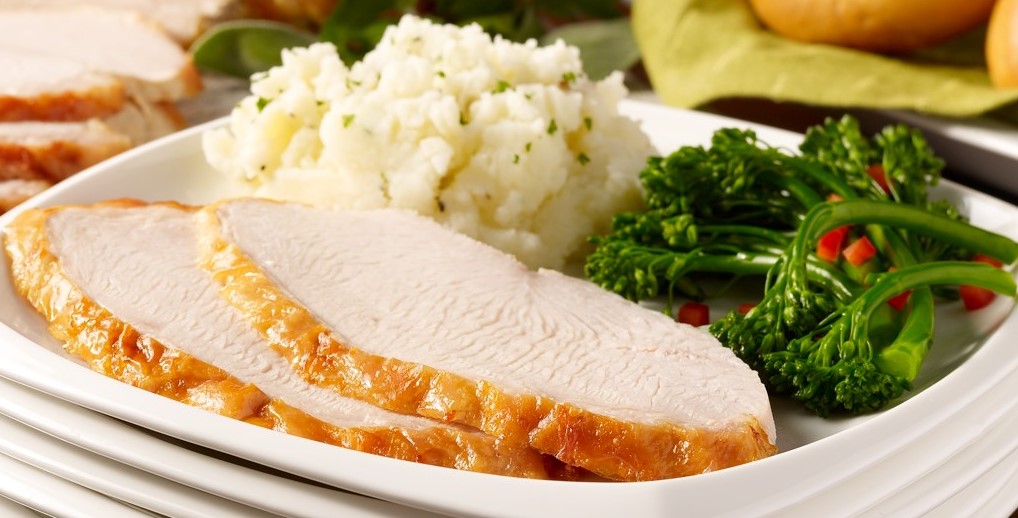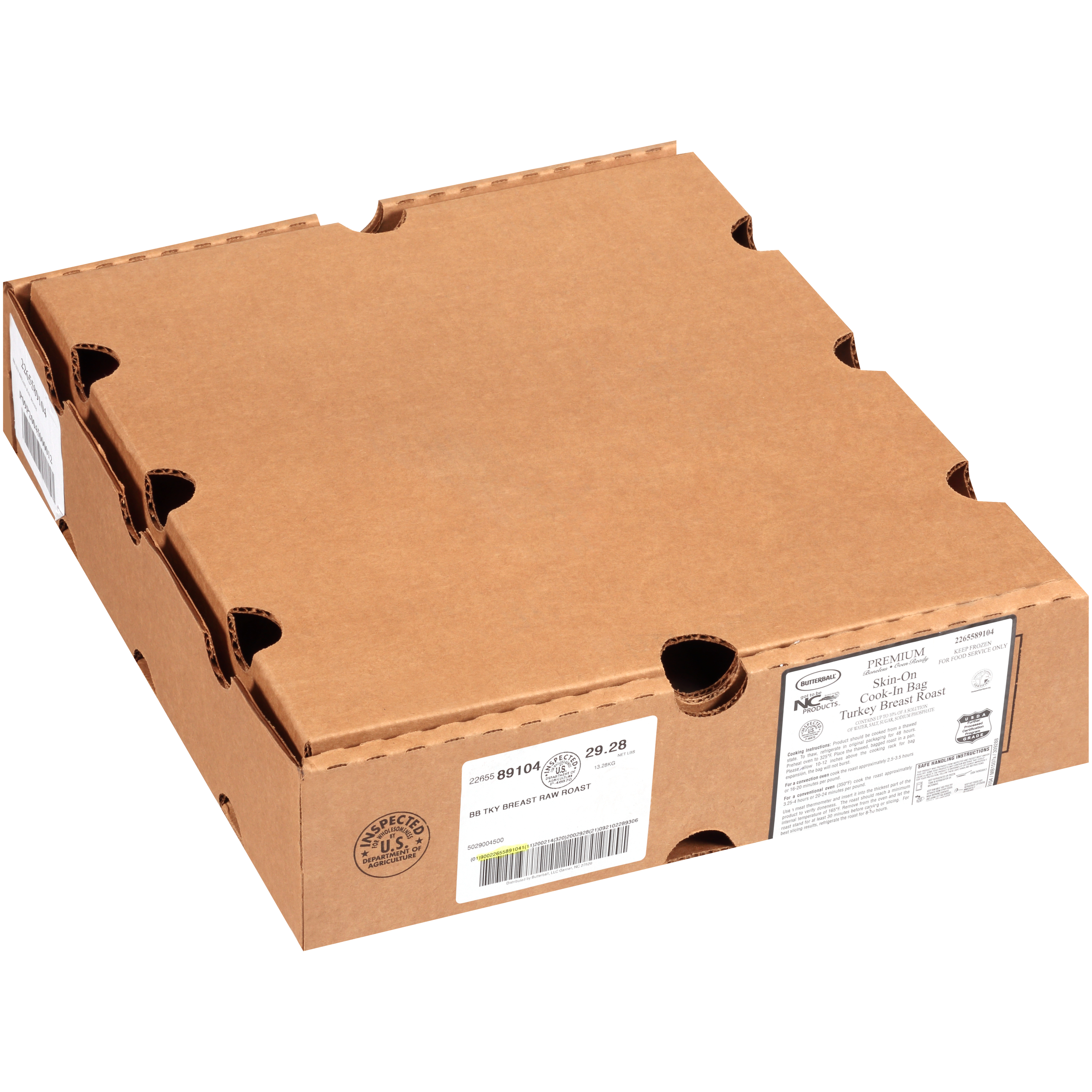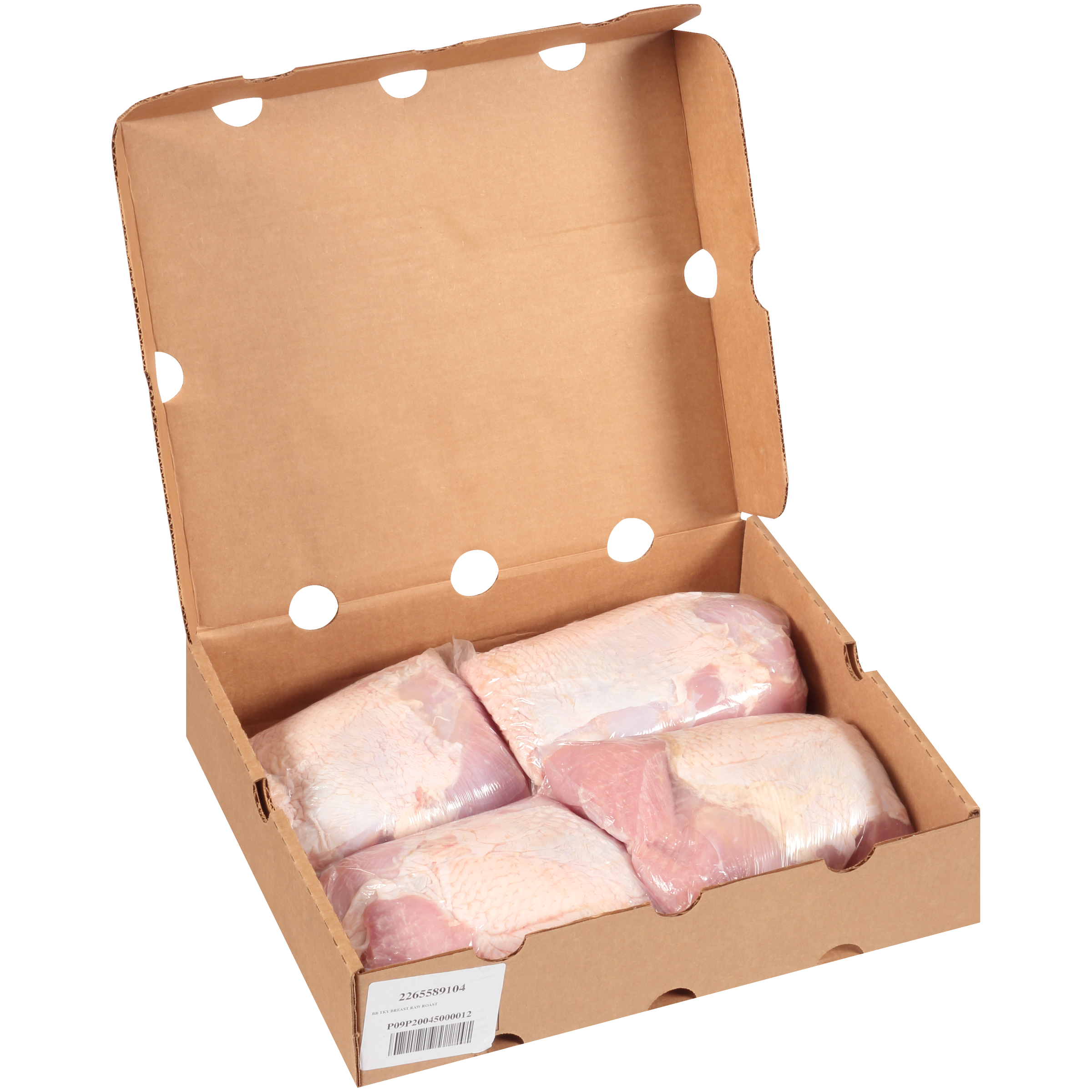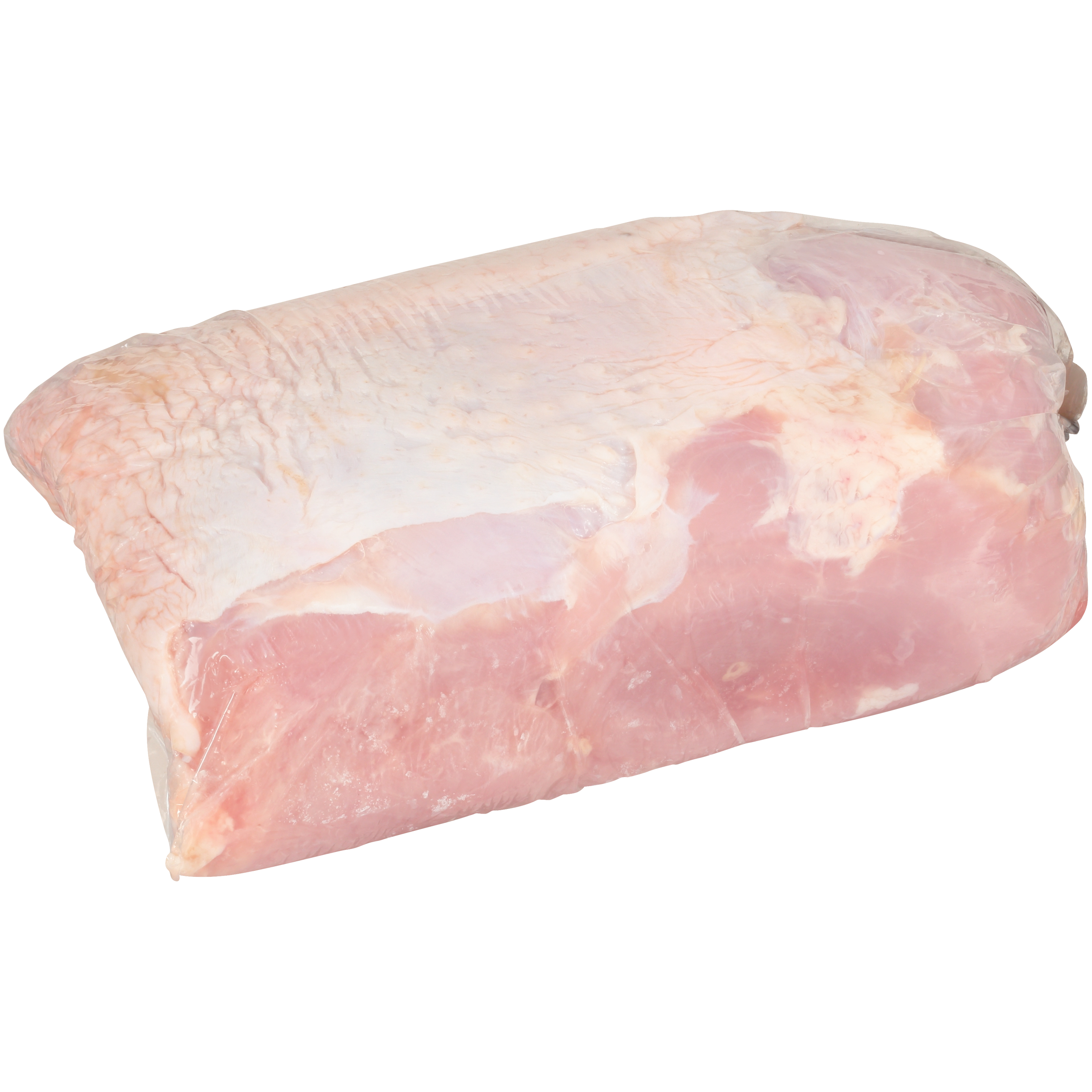 Nutrition Facts
Serving Size
3.15 OZ (90 g)
Servings Per Container
Varied
Vitamin A 0%
Vitamin C 0%
Calcium 0%
Iron 4%
*Percent Daily Values are based on a 2,000 calorie diet. Your daily values may be higher or lower depending on your calorie needs.
Ingredients
Contains up to 10% of a Solution of Water, Salt, Sugar, and Sodium Phosphate.
Ready to Cook Turkey Breast Roast
Brand:
Product #: 22655 89104
Category: Roasts Selects
Product Description
Cook In Bag, Skin-On, Boneless, Turkey Breast Roast, Lightly Seasoned; Sold Frozen; Shelf Life Frozen 548 Days from Pack; format MM/DD/YY; this is a catch weight item; Commodity Code: 100124W
Features & Benefits
Lightly seasoned in a cook in bag, this raw roast provides the desired whole bird aroma and taste. A 10% solution is added deep within the roast to enhance overall moistness. This versatile, easy to carve product is excellent for center of the plate applications, carving stations and premium sandwiches. A very versatile product with endless possibilities for grab-n-go. Butterball turkeys are hatched, raised and harvested in the USA, with high standards of animal care and well-being carrying the American Humane Certification.
Packaging Details
GTIN
90022655891041
Item UPC
022655891040
Unit Quantity
4
Unit Size
6-8.25 LB
Pallet Tie
6
Pallet High
10
Case Net Weight
28 LB
Case Gross Weight
24-33 LB
Case Length
18.063 IN
Case Width
15.813 IN
Case Height
4.75 IN
Case Cube (feet)
0.785 CF
Preparation & Cooking Instructions
Butterball recommends product be cooked from a thawed state. To thaw, refrigerate in original packaging for 48 hours. In a shallow pan, place the roast in its original packaging. Cooking instructions: For a convection oven, preheat to 325 degrees F. Cook the roast for approximately 2.5 - 3.5 hours or 16-20 minutes per pound. For a conventional oven, preheat the oven to 350 degrees F and cook the roast for approximately 3.5 - 4.0 hours or 20-24 minutes per pound. Use a meat thermometer and insert into the thickest part of the product to verify doneness. The roast should reach a minimum internal temperature of 165 degrees F. Remove the roast from the oven and let the roast stand for 30 minutes before slicing or carving.
Certification
I certify that a 3.15 serving of the above product (ready for serving) contains 2.0 of equivalent meat/meat alternate when prepared according to directions.
I further certify that any APP used in the product conforms to the Food and Nutrition Service Regulations (7 CFR Parts210, 220, 225, 226, Appendix A) as demonstrated by the attached supplier documentation.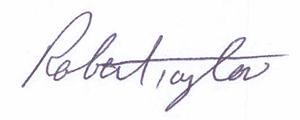 SIGNATURE
Labeling Specialist
TITLE
Robert Taylor
PRINTED NAME