The Perks of Rewards Programs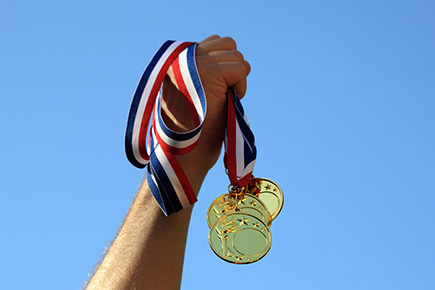 There are lots of ways your operation can benefit from a loyalty or rewards program. By offering benefits based on purchases or visits, you're creating a game for new and repeat customers alike—a game that increases your bottom line.
Try these tips to make the most of your rewards program:
Incentivize the first purchase. You could offer bonus points, a free item, or a discount. These incentives will lower the barrier to entry for joining your rewards program and create a positive first-time experience for patrons.
Think beyond free product. Everyone loves getting free stuff, but there are many other ways to entice and reward your loyal customers. Consider giving your rewards program members special access to new items, secret menus, and sought-after seating.
Reward repeat customers. They will hold onto paper punch cards, download rewards apps, and keep coming back to your operation—if the juice is worth the squeeze. Make sure they're getting rewarded for their loyalty after a reasonable number of purchases or visits.
Make it more fun. A little friendly competition can drive participation. By incorporating menu "challenges" or games with winners and prizes, more customers will want to play. Try offering a special deal or discount to customers who purchase selected menu items within a week or month's time, giving out rewards for visits during slower times of the day or week, or keeping a visible "leaderboard" highlighting top-tier rewards members.
Don't forget their birthdays. Giving a birthday reward helps customers feel appreciated. It can also increase engagement and drive incremental sales, as customers will be likely to visit with a friend (or more) to claim their birthday treat.
There are lots of benefits to investing in your rewards program. It can give the "once in a while" patron a push to visit more frequently, inspire first-time diners to visit again, and turn your loyal customers into brand promoters.
Do you plan to implement or refresh a rewards program? Share your thoughts on our Facebook or LinkedIn pages. Or visit our Resource Center for more tips and trends.
SOURCES
https://www.touchbistro.com/blog/gamify-your-restaurant-to-increase-customer-loyalty/
https://www.gloriafood.com/restaurant-gamification-tips-to-drive-loyalty