Table Stakes: Safety Measures Today's Diners Demand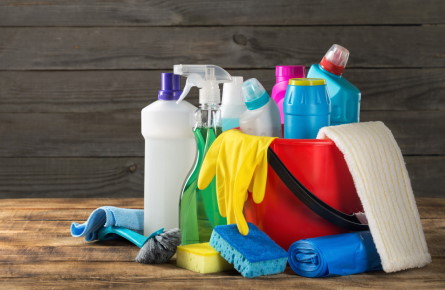 Although every operator understands the importance of staying on top of COVID-19 safety measures, it may help to know exactly which measures consumers are prioritizing. Here are some of the top safety precautions that consumers want restaurants to take in order to feel safe dining out again. Each of the below percentages represent how many consumers in a surveyed group said the accompanying measure is a requirement for them to feel safe when eating out.
Disinfecting is key.
Regularly and visibly wiping down tables, kiosks and other items people touch: 81% (up from 71% in March 2020)
Providing disinfectant wipes for guests to use: 58%
Guarding is good.
Employees wearing food safety gear (masks, gloves, hairnets): 78% (up from 54% in March 2020)
Adding more food covers, sneeze guards and enclosed cold cases: 70% (up from 57% in March)
No open containers of food: 55% (up from 46% in March 2020)
The less contact, the better.
Serving everything individually wrapped: 42% (up from 33% in March 2020)
Enabling mobile ordering and contactless payment: 45% (up from 38% In March 2020)
Propping open doors so customers don't have to touch door handles: 40%
Adding more space between tables and eliminating communal seating: 67%
Transparency matters.
Visibly posting results or grades from food safety inspections: 54%
What steps have you taken to ensure a safe on-premise dining experience? Share your take on Facebook or LinkedIn. Hungry for more foodservice insights? Check out our Resource Center.
SOURCE:
COVID-19 Report 45: Waiting Game, Datassential, January 2021.