No-show? No Problem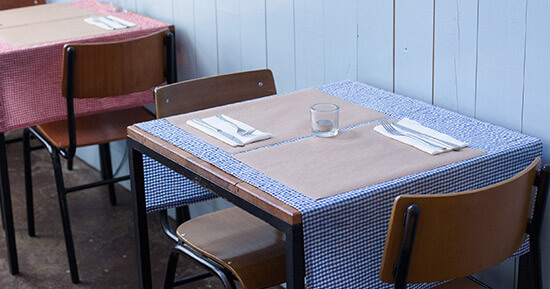 If your operation takes reservations, you already know that dealing with no-show diners can be a dilemma. Use these tips to help alleviate your reservations about reservations.
Always call or email to confirm your diners' reservation dates and times.
Have a clear cancellation policy in place. Whether it's requiring credit card information to hold a table or charging a cancellation fee, be sure your diners are aware.
Monitor cancellations. Keep track of no-show diners to eliminate the possibility of repeat offenders.
Make sure reservations are worth it—seat customers promptly. If diners with reservations have to wait for an excessive amount of time, there's really no point to having a reservation at all.
Offer rewards. A little something extra can go a long way. Consider adding a perk, like free dessert or a small percentage off of the bill, to diners who arrive for their reservations on time.
Browse our tips to find even more helpful hints for keeping your establishment running smoothly.
SOURCES
Anguiano, Jessica. "How to Handle No-Show Reservations at Your Restaurant," Rmagazine. October 8, 2015.
"Say Good-bye to No-Shows," National Restaurant Association.