How to Cook Ground Turkey & Turkey Burgers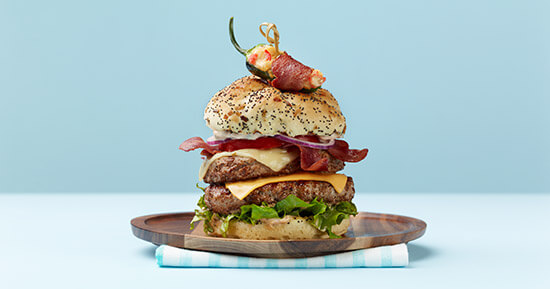 When cooking ground turkey, use 1/2-cup oil for 20 pounds turkey on the range top or for 10 pounds turkey in the tilt pan.
Check internal temperature at several locations in a pan of ground turkey.
When making burgers, be sure to use non-stick cooking spray or oil.
To grill or broil, place burgers 3–4 inches from heat source. Turn burgers halfway through time noted on cooking chart.
Cook to an internal temperature of 165˚F.