Help Kids Eat Healthy, Too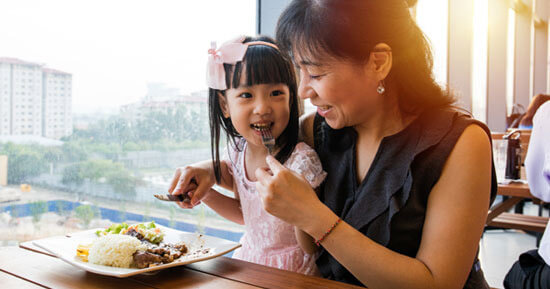 Adults aren't the only ones eating healthier these days—parents are passing their healthier eating habits down to their kids. So when it comes to foodservice, parents are expecting healthy options for the whole family. In fact, 74% of parents believe offering healthy or healthier items on kids' menus is important.
The struggle for operators will certainly be making healthy appealing to kids. Even 54% of parents say healthy options available aren't appealing to their kids. These families want more than milk, apple slices and steamed veggies, and you can't blame them. With all the healthy innovation in foodservice, it's time to let the kiddos in on the flavor too.
Turkey burgers present a perfect opportunity for operators to appeal to flavor-loving child diners. They offer a way to keep kids happy with something familiar, with a healthier protein, which makes parents happy.
Offer turkey burgers on whole wheat buns or flatbreads, but don't stop there. Menu healthier sides to go along with kids' meals, too. Sweet potato fries are tasty and popular. Suggest small plates for adventurous tiny diners with grilled asparagus, edamame and hummus. For desserts, try all-natural fruits and yogurts—even turn them into parfaits.
Just keep in mind above all—kids love flavor too. So when it comes to serving health-conscious families, make it innovative, healthy and mouthwatering.
Need ideas or inspiration on how to do it? Check out our EZ Menu Ideas and Recipes sections.
SOURCE:
Datassential, "Menus for Kids: Trends & Innovations," May 2012