2023: The Year for Dining Experiences
May 2023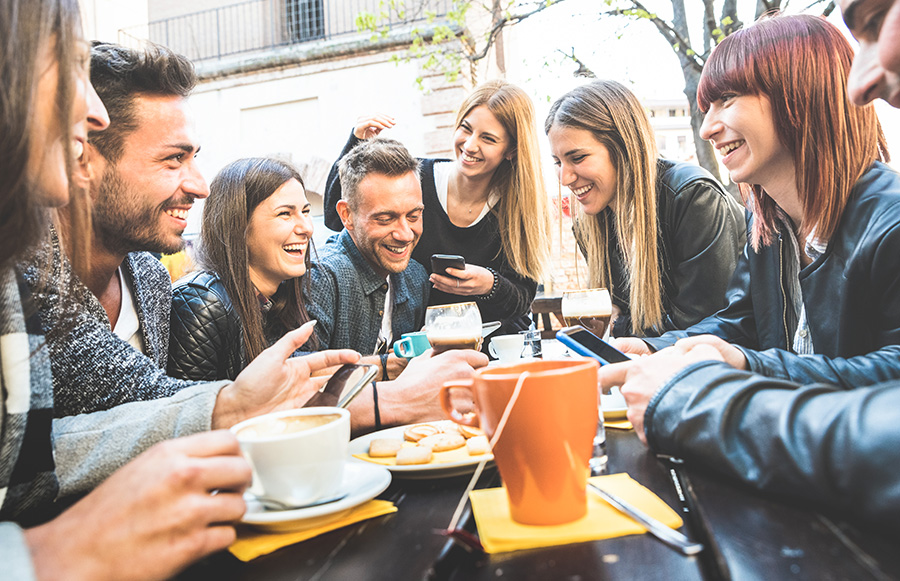 For Americans, dining out is more than a way to satisfy hunger. It's a way to gather and socialize in a unique setting, or "third place," besides work and home, a need that the pandemic helped solidify beyond a trend.
Restaurants can provide this outlet for guests while serving delicious food, fulfilling multiple consumer needs simultaneously. By offering something beyond the traditional dining concept, operators can drive traffic and build loyalty with existing diners.
The Rise of "Eatertainment"
While not a new concept, the fusion of dining and recreation has climbed in popularity post-pandemic. 70% of operators agree that customers want to gather at a location that feeds their hunger for connection in addition to food. Offering activities before, during or after dining is an effective way to attract new guests and extend their experience. It can also increase check sizes, as 75% of people say that unique dining experiences are worth paying more for. The concept can even give restaurants word-of-mouth advertising power; when guests form unique memories at an establishment, they are more likely to share them with others.
Sports, Games and Spectacle
Here are just a few examples of how other restaurants offer "eatertainment":
Sensory-focused dining. Toronto destination O'noir invites diners to enjoy their food within a pitch-dark setting. The unusual concept welcomes guests into the sensory rewards of relying on smell and taste only.
Eccentric or thematic decorations. Rock Island Café in Honolulu, Hawaii, capitalizes on people's desire for novelty with Hollywood-themed dishes and a gift shop full of collectibles.
Unique locations. Speakeasy bars like New York's Please Don't Tell play into guests' sense of adventure with the reward of exclusive access. To gain access, guests must locate a vintage phone booth near a diner and call the host for entry, creating anticipation and an intriguing, sharable story.
Games and activities. Chicken N Pickle is a popular indoor/outdoor sports bar with twelve locations throughout the U.S., combining libations and the increasingly popular social sport, pickleball. Foreign Cinema in San Francisco is a more down-tempo concept, featuring an intimate, open-air patio with film-themed cocktails and an outdoor movie. Offering activities, especially time-consuming ones like movies, can increase guest engagement and check sizes.
The evolution of traditional dining reflects guests' desires for hybrid or otherwise unique experiences that they're excited to share with others. And judging from the uptick in these models, it's clear the trend is here to stay.
What kind of "eatertainment" experiences would you consider offering at your restaurant? Share your ideas on our Facebook or LinkedIn pages, and visit our Resource Center for more tips and trends.
Sources:
https://www.eventbrite.com.au/blog/popup-events-experiential-ds00/
Datassential's 2023 FoodBytes Report
https://modernrestaurantmanagement.com/eatertainment-explained/
https://www.lightspeedhq.com/blog/experiential-dining/
https://www.tastingtable.com/444265/the-coolest-diners-across-the-u-s-that-should-be-on-your-bucket-list/