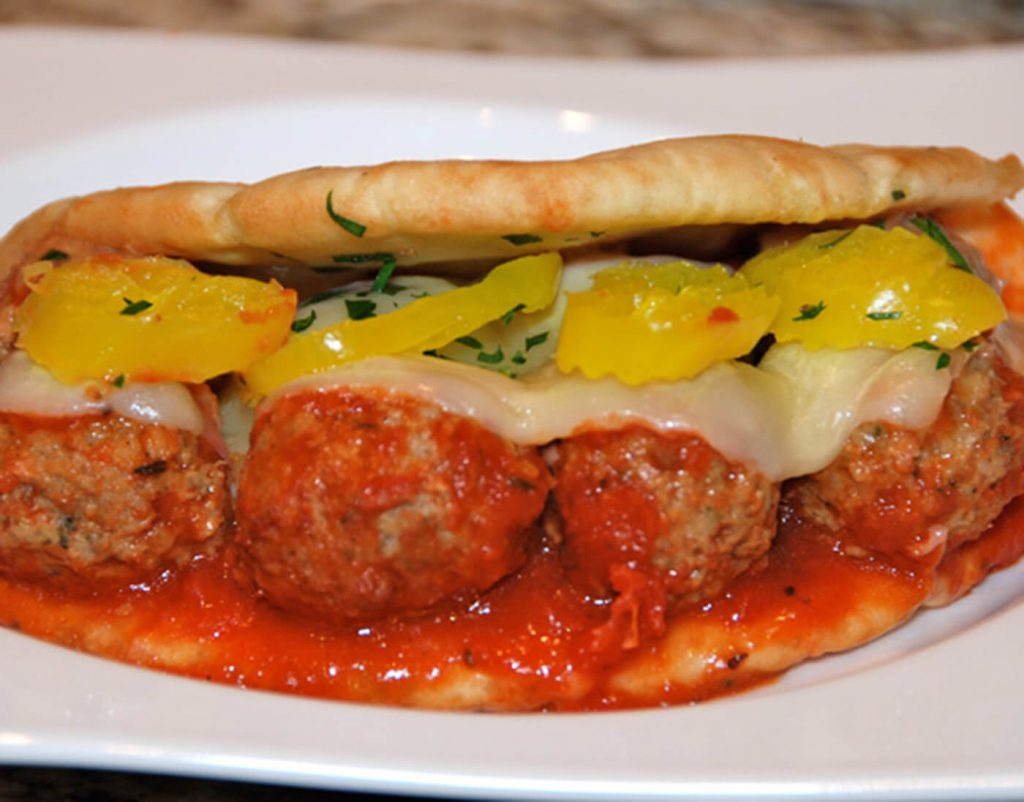 Turkey Meatball Parmigiana Sub
Ingredients
Sub Roll, 6" or a 6 inch flatbread
Marinara Sauce, favorite jar brand or home made
Parmesan Cheese – 2 tsp per sandwich
Provolone Cheese Slices – ½ oz oz per slice
Mozzarella Cheese Slices – ½ oz oz per slice
Banana Pepper Rings – 4 per sandwich
Directions
1.

Brush the Sub Roll with olive oil and arrange on a tray.

2.

Combine the turkey meatballs, marinara, and chicken broth in a saucepan and bring to a simmer, approximately 12 – 15 minutes, until hot. (Frozen meatballs will take approximately 20 minutes).

3.

Sprinkle each sub with 2 tsp Parmesan cheese on top of meatballs. Cover the meatballs with 2 slices of provolone and 2 slices of mozzarella.

4.

Place open-faced pizza fold sandwiches into a 375° F oven and bake until cheese melts.

5.

Remove from oven arrange the peppers on the cheese, place on plate. Serve immediately.
Get All Things Butterball Delivered to Your Inbox
Find Your Broker