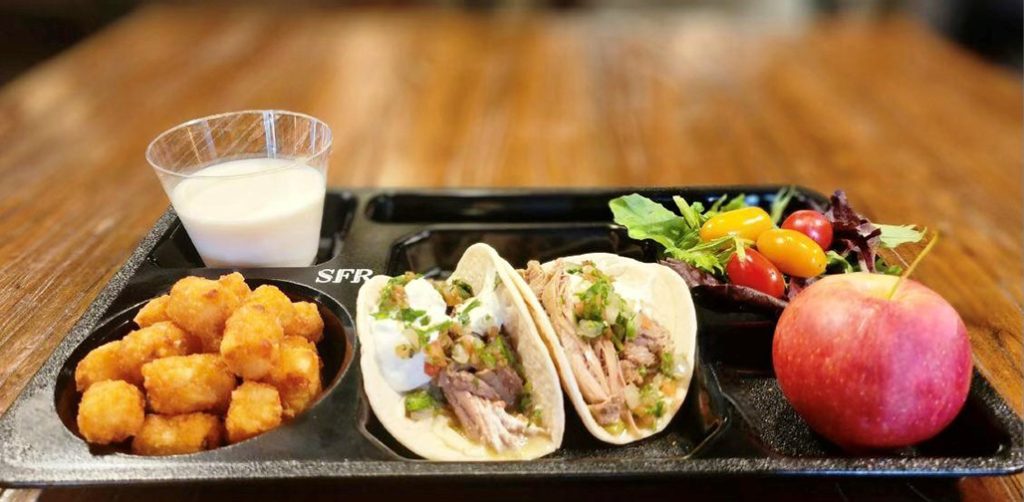 Ingredient
50 Portions
100 Portions
50 Portions 25 lbs.
100 Portions 50 lbs.
Tortilla, 6" Whole Wheat, 27g, La Canasta, 1506248, (2 tortillas, 1.75WG)
50 Portions 2 tortillas
100 Portions 4 tortillas
Pico de Gallo USDA Recipe for Schools
50 Portions 12 lbs., 8 oz.
100 Portions 24 lbs., 16 oz.
Cook Turkey Thigh Roast per package instructions.
Remove Turkey Thigh Roast from oven, break up into bite size portions, transfer to ½ long shot gun pans, cover, and place in a hot holding cabinet.
Place Tortillas in hot holding cabinet for 10 minutes prior to assembly.

Build tacos on the serving line during service:
Place 2 oz. of Turkey Thigh Roast on top of each tortilla.
Place 1 oz of Pico de Gallo on top of each tortilla.
Serve two Turkey Carnitas Tacos per order.
Nutrients per Serving
Show More
Total Dietary Fiber 0.909 g
Get All Things Butterball Delivered to Your Inbox
Find Your Broker