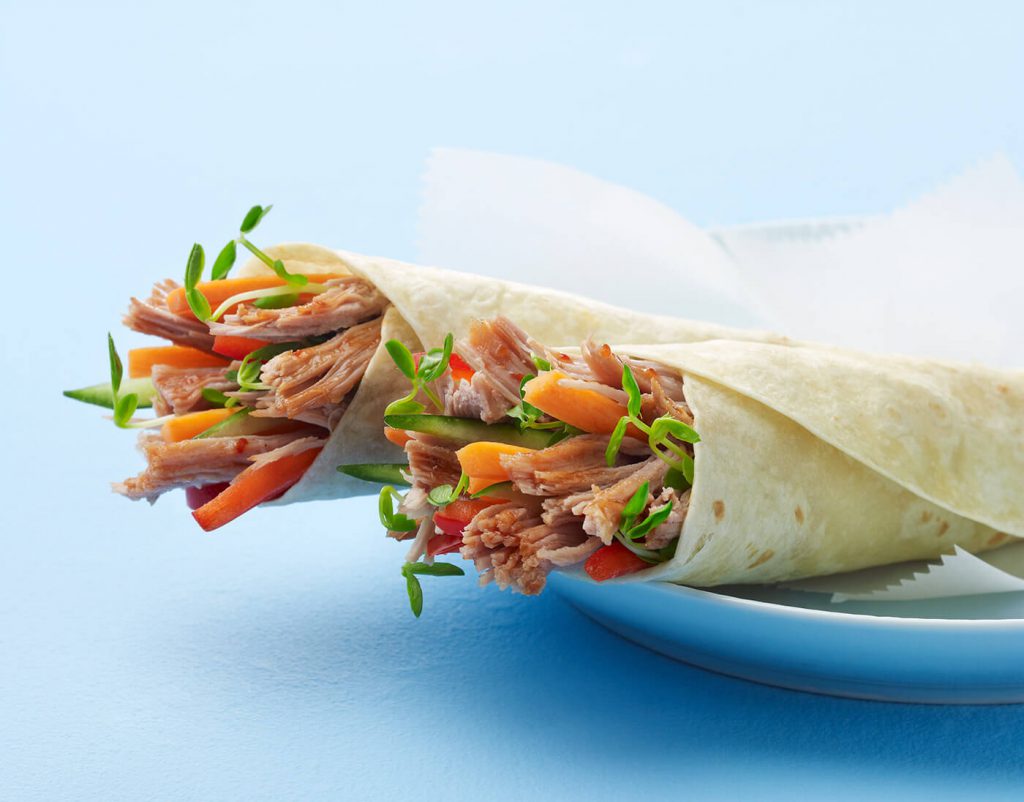 Ingredients
Tangy Asian Bbq Wrap
Yield: 2 wraps
Cucumber, no seeds, julienned
Directions
1.

Heat the turkey thigh roast on a flat grill for 90 seconds, heating thoroughly. Place into a stainless steel bowl and toss with the Thai chili sauce.

2.

Heat the tortillas on the grill for 10 seconds per side.

3.

Place the warm tortillas onto a clean surface.

4.

Place the seasoned turkey thigh roast down the center of each tortilla (leaving 2 inches on the right side of the tortilla).

5.

Top the turkey with the julienned vegetables and sprinkle with bean sprouts.

6.

Fold each tortilla from the right side to the center, covering 2 inches of the turkey.

7.

Roll the tortillas, place the wraps on serving plates and serve.
Get All Things Butterball Delivered to Your Inbox
Find Your Broker