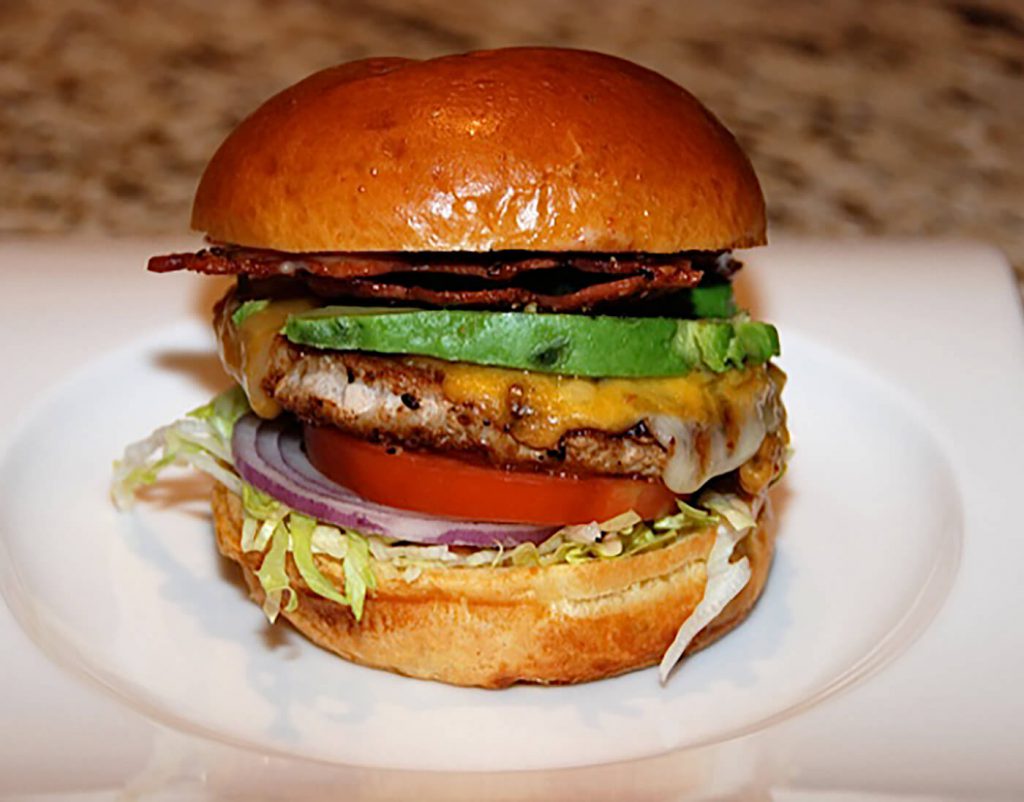 Ingredients
Buttered brioche bun, toasted to order
Fresh cilantro mayonnaise
Red onions, thinly sliced 3/16
Jack cheese, 1/2 oz. slice
Cheddar cheese, 1/2 oz. slice
Directions
1.

Toast the bun to order. Grill the seasoned burger to 165°F.

2.

While on the grill, top the cooked burger with the cheeses. Cover with a lid to allow the cheeses to melt, or place underneath a salamander to melt the cheeses.

3.

Spread 1 Tbsp. cilantro mayo on the bottom portion of the bun.

4.

Place the shredded lettuce on the cilantro mayo.

5.

Top the shredded lettuce with the slice of red onion.

6.

Place the cooked burger with melted cheese on the red onion.

7.

Top the cheeseburger with the corn salsa.

8.

Arrange the slices of avocado on the salsa and drizzle with the lime sour cream.

9.

Spread ½ Tbsp. cilantro mayo on top bun, then place over the avocado and sour cream.

10.

Serve.

*Newman's Own Corn & Black Bean Salsa can be substituted.

.
Get All Things Butterball Delivered to Your Inbox
Find Your Broker