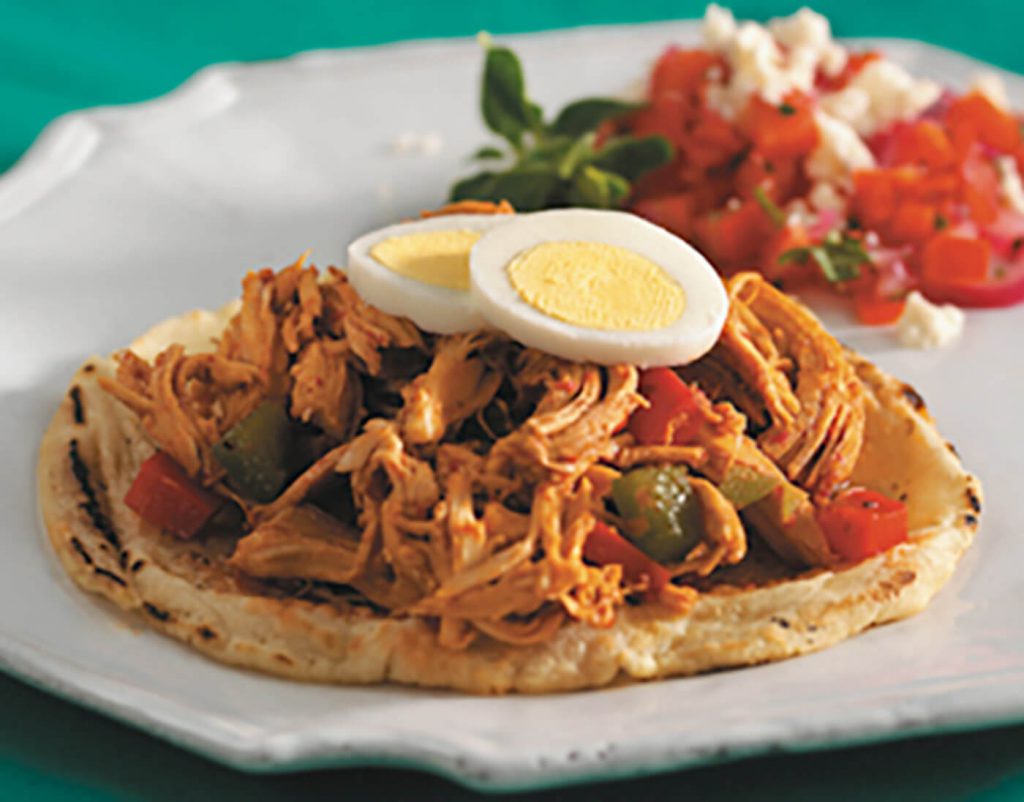 Ingredients
Green bell pepper, large dice
Red bell pepper, large dice
Directions
1.

Simmer turkey with broth and Recado Negro for 30 minutes. Add diced bell peppers at end of simmering.

2.

Serve 6 to 7 ounces of turkey with 2 slices of hard-boiled egg and tortillas.
Ingredients
*Recado Negro
Ancho chile, deveined, seeded
Black peppercorns, toasted
Annatto seeds, soaked in white vinegar or bitter orange
Directions
1.

Soak chiles in tequila, then toast them until dark. Grind with remaining ingredients in a metate or a food processor to a fine paste consistency. Reserve.

Other Recipe Information

.

Recipe and image furnished by Plate's Turkey Inspiration insert.
Get All Things Butterball Delivered to Your Inbox
Find Your Broker