Don't Forget Gen X
November 2020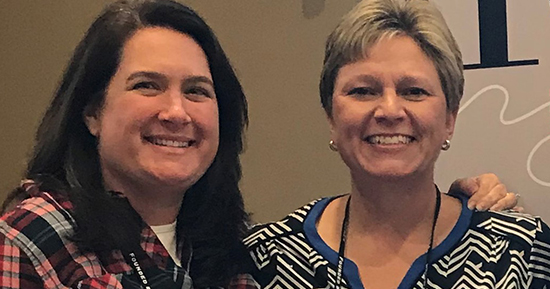 Generation X, born between 1965 and 1980, is often called the "forgotten generation," but they're a key demographic for foodservice operators. In 2019, their average income was more than $90,000, higher than all the other generations, and we also see them spend more than any other generation on food away from home. More than 70% of Gen X consumers visit fast food restaurants, and 58% visit fast casual restaurants at least monthly. Nearly half visit traditional casual dining spots at least monthly, too. While they may be the smallest group, making up only 14% of the population, tapping into their interests can help drive sales.
There's a wide range of life stages represented within Gen X—more so than other generations—and restaurants should be prepared to serve options that can address their varying needs. Younger Gen Xers with children are more likely to visit fast casual and upscale FSRs. Meanwhile, older Gen Xers are beginning to retire and become empty nesters. They're more likely to enjoy restaurants on the weekends and for special occasions. Those who've already retired may be on a strict budget and are less likely to visit expensive restaurants than those who are still working.
Compared to other generations, Gen X is less likely to change their habits. They place a lot of emphasis on health, often looking for callouts like "fresh," "made from scratch," "reduced sugar" and "low sodium." More than 80% eat meat, fish and dairy, and they tend to gravitate toward American, Italian, German and Mediterranean foods more than younger generations. Dishes such as this Turkey Sandwich Italiano and these Mediterranean Turkey Tempters can give them exactly what they're looking for.
Other areas that matter to Gen X diners include quality, creativity of the menu, one-of-a-kind options and new flavors to try. Yet at the same time, they frequently order classic dishes like burgers, pizza, sandwiches and salads. Operators should keep that in mind and consider menuing innovative cultural fusions in their favorite formats, such as this Open-Faced Turkey Chorizo Burger or Kung Pao Turkey Salad.
Even though they frequently use foodservice and have the income to spend, Gen Xers are careful with their money. They face financial constraints and obligations that may curb their willingness to order out. Since Gen X is more likely to live with kids, including teenagers, and bring them to foodservice establishments, value and convenience are particularly appealing for these families. Consider offering meal packages and emphasizing deals. Especially amid the pandemic, family bundles, BOGO specials and lowered prices are very enticing.
The spotlight is often on Boomers, Millennials and even Gen Z, but operators shouldn't overlook the small but mighty Gen X. Aligning menus to their preferences and focusing on attractive deals and prices can curry their favor. Through Gen X, operators also have the opportunity to influence younger generations, as Gen X parents impact the dining habits of their kids. Leaning into Gen X is a win in both the present and future.
How do you cater to this generation? Give us the scoop on Facebook or LinkedIn. For more menu ideas, grab inspiration from our Culinary Center.
SOURCES
Generational Report, Technomic, 2020.
Mean disposable household income in the United States in 2019, by generation, Statista,
October 2020.