Just Perfect Handcrafted All Natural Oil Browned Turkey Breast
Product Number: 22655 81029
Product Category: Butterball Just Perfect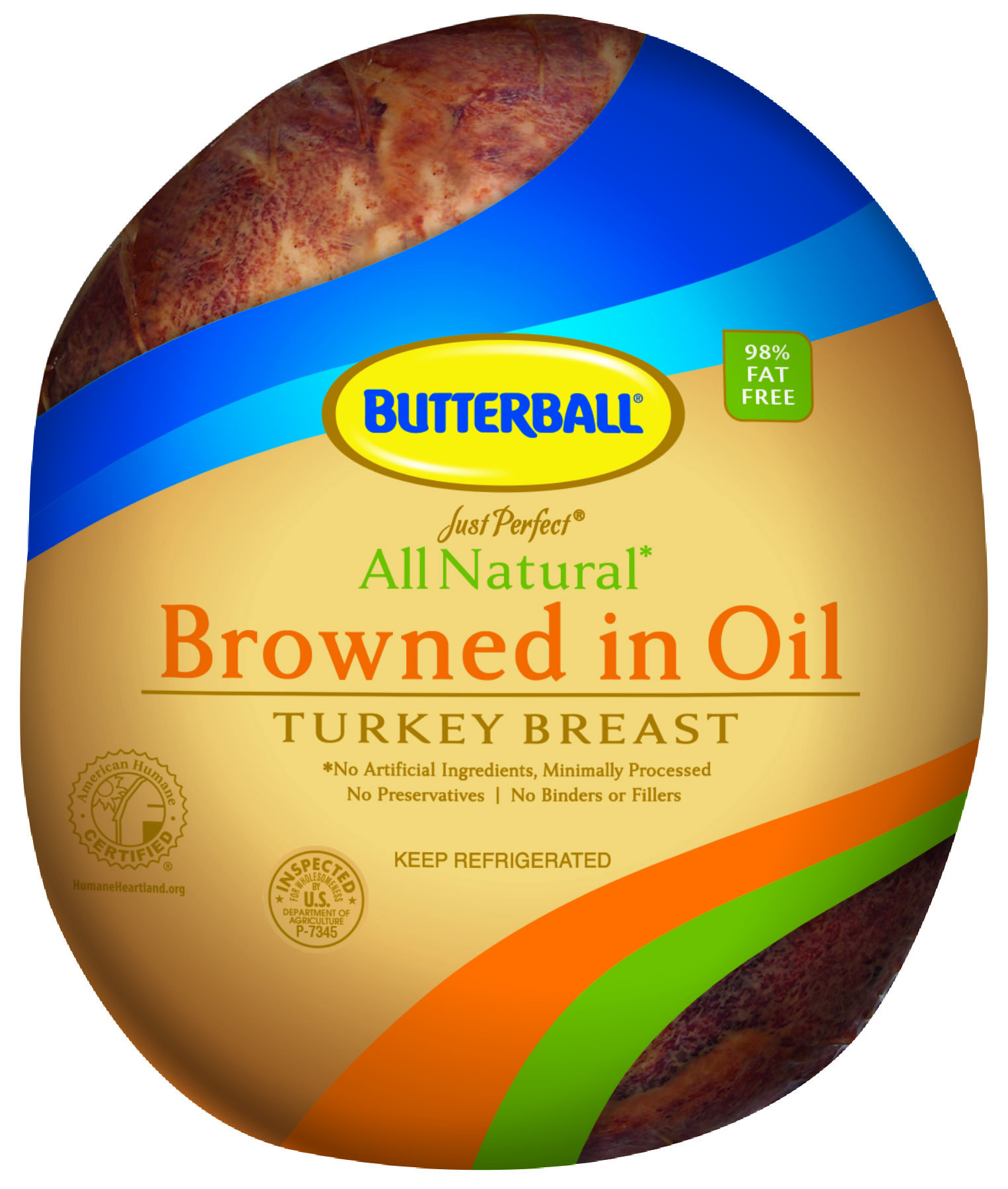 Nutrition Facts
Servings Per Container
Varied
Vitamin A 0%
Vitamin C 0%
Calcium 0%
Iron 4%
*Percent Daily Values are based on a 2,000 calorie diet. Your daily values may be higher or lower depending on your calorie needs.
Product Description
This All Natural, hand crafted, oil browned turkey breast is carefully prepared with the freshest meat. Minimally processed with all natural ingredients, this turkey breast is also gluten and transfat free.
Features & Benefits
This all natural, clean label, oil browned product contains no additives or extenders for superior texture. Made from only fresh breast meat for superior flavor and maximum customer satisfaction. Product is whole muscle to deliver superior texture; perfect for center of the plate applications. The product is pan roasted for a natural appearance, then browned in oil; perfect for carving stations or gourmet sandwiches.
Packaging Details
GTIN
90022655810295
Item UPC
022655810292
Unit Quantity
2
Unit Size
7 LB
Pallet Tie
10
Pallet High
10
Case Net Weight
14 LB
Case Gross Weight
15.4 LB
Case Length
17.0625 IN
Case Width
9.3125 IN
Case Height
5.125 IN
Case Cube (feet)
0.4713 CF
Ingredients
Turkey Breast, Water, Salt, Turbinado Sugar, Vegetable Oil.
Preparation & Cooking Instructions
Fully Cooked, Ready to Eat, can be heated to desired serving temperature for carving station applications, slice or carve to desired thickness.
Similar Products