FC Turkey Breakfast Sausage Patties - CN
Product Number: 22655 30773
Product Category: Turkey Sausage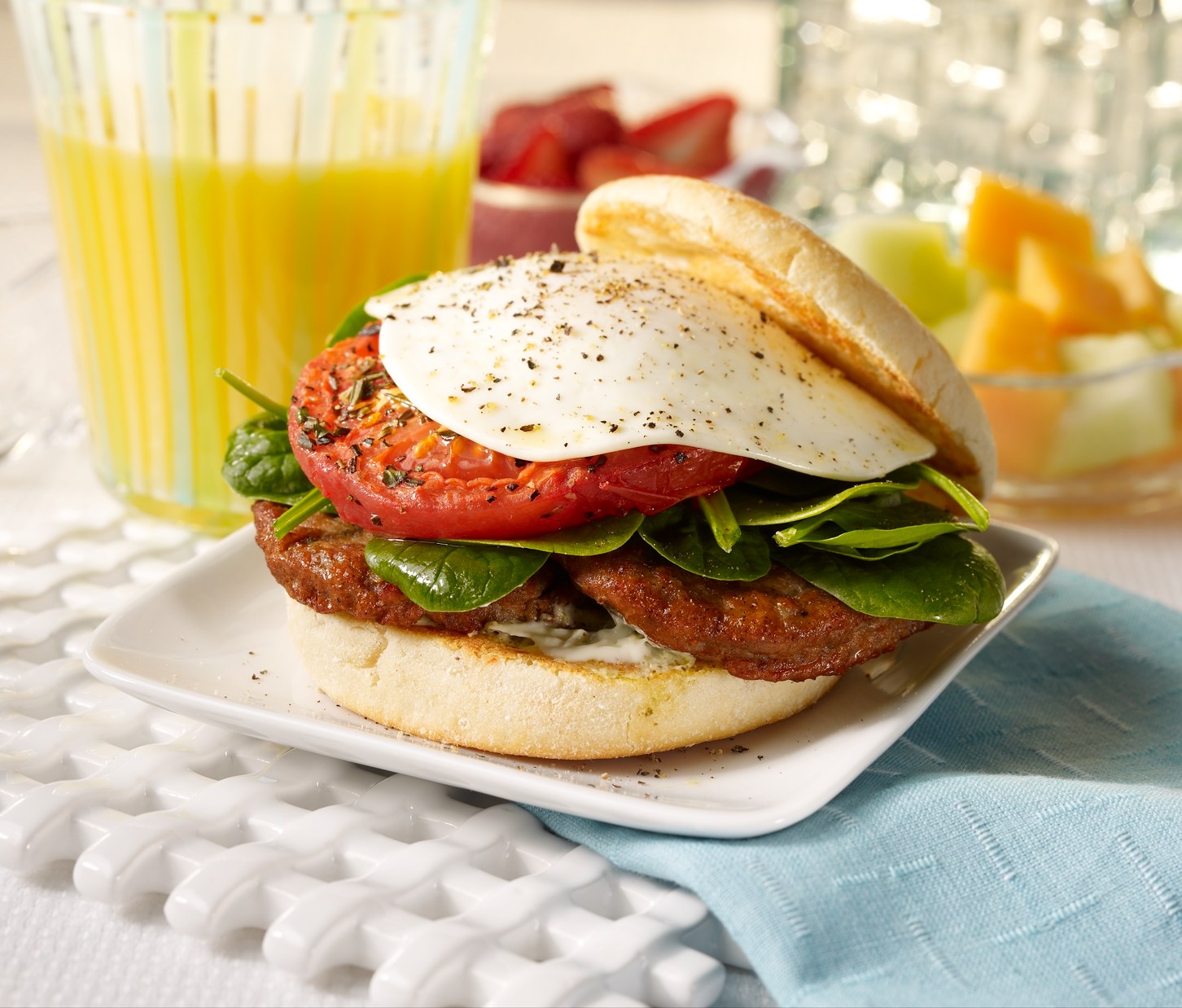 Nutrition Facts
Serving Size
1 PIECE (40 g)
Servings Per Container
113
Vitamin A 0%
Vitamin C 0%
Calcium 0%
Iron 2%
*Percent Daily Values are based on a 2,000 calorie diet. Your daily values may be higher or lower depending on your calorie needs.
Product Description
Made from top grade turkey meat and naturally flavored, Turkey Sausage Patties are low in fat and high in protein. This product serves as an excellent alternative to pork sausage.
Features & Benefits
Low in fat and high in protein, Turkey Sausage Patties offer a healthy substitute for traditional breakfast meats. Create a delicious biscuit or serve as an appetizing side, these patties add a twist to the breakfast menu.
Packaging Details
GTIN
90022655307733
Item UPC
2265530773
Unit Quantity
113
Unit Size
1.41 OZ
Pallet Tie
10
Pallet High
12
Case Net Weight
10.0000 LB
Case Gross Weight
11.0000 LB
Case Length
15.940 IN
Case Width
9.940 IN
Case Height
6.000 IN
Case Cube (feet)
0.55 CF
Ingredients
Ground Turkey, Water, Contains 2% or Less of Salt, Spices, Sugar, BHA, BHT, Citric Acid.
Preparation & Cooking Instructions
Product is fully cooked. Heat to desired temperature, and serve.
Similar Products